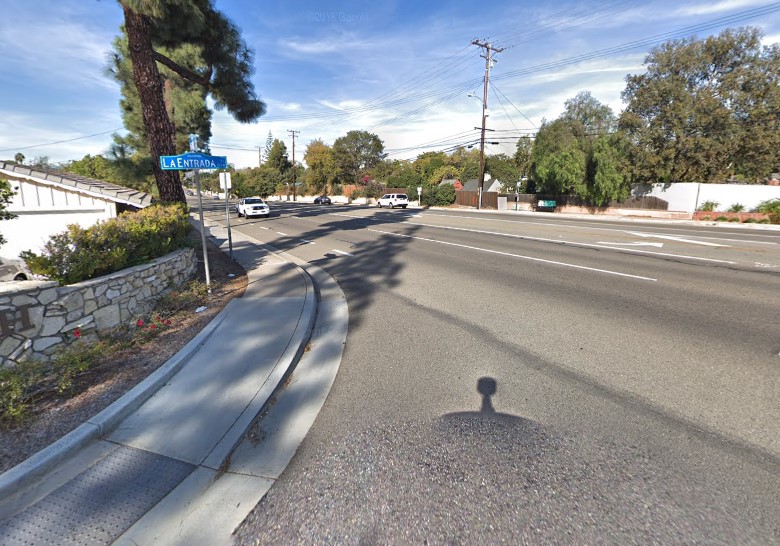 According to the Fullerton Police Department, a 29-year-old man died and several others were injured after he was involved in a multi-vehicle collision in Fullerton Sunday afternoon, October 23, 2022.
The Fullerton Police Department said the crash transpired at about 2:45 p.m. on Harbor Boulevard and La Entrada Place.
It has been reported that a 29-year-old man was driving a dark gray Kia Forte at "a high rate of speed" when he collided with a gray Volkswagen Passat that had attempted to turn in front of him.
According to the release, both vehicles were pushed into the northeast corner of the intersection's wall, spun around, and came to rest north of the intersection near a bus bench.
A third vehicle, a red Dodge Neon, swerved to avoid the crash but lost control and came to rest at the intersection of Harbor Boulevard and Hermosa Drive, a block away.
The Kia driver was pronounced dead at the scene, while the Passat driver and passengers were taken to local hospitals with non-life-threatening injuries. There has been no update on the condition of the Neon driver.
While the investigation continues, police do not suspect that drugs or alcohol played a role.
You can contact Fullerton Police Department Investigator Joshua Manes at 714-738-6812 or joshua.manes@fullertonpd.org if you have any information. Call Crime Stoppers at 855-TIP-OCCS or submit your tips anonymously at p3tips.com/913.

Multi-Vehicle Accident Statistics
Unfortunately, multi-car pile-ups are on the rise on the country's highways. The National Highway Traffic Safety Administration reports that collisions involving multiple vehicles account for nearly 20% of all accidents.
Accidents involving multiple vehicles often occur due to a combination of factors, the most common of which is distracted driving. Distracted drivers are more likely to cause accidents because they miss warning signs and other road hazards.
The factors of exhaustion, bad weather, and malfunctioning vehicles also contribute to pileups involving multiple cars. Multi-vehicle accidents are a leading cause of personal injury and property damage, and this trend persists regardless of the circumstances. As a result, motorists must avoid distractions and keep their attention on the road.
Orange County Multi-Vehicle Accident Lawyers
Most people are unprepared to deal with an emergency. Eventually, they make blunders that disqualify them from receiving compensation. Avoid this by familiarizing yourself with what to do in the aftermath of an accident.
When an accident occurs, you should first get medical attention and then contact the authorities. Get in touch with an attorney if things get too much. Inquire for guidance, as they may have some ideas for you.
If you've been in a crash involving multiple vehicles in Orange County, don't wait to get in touch with the Orange County team at Arash Law. Our lawyers have experience with cases involving multiple cars.
Fill out our online intake form or give us a call at (888) 488-1391 to set up a time for a no-cost review of your case and find out what your legal options are.