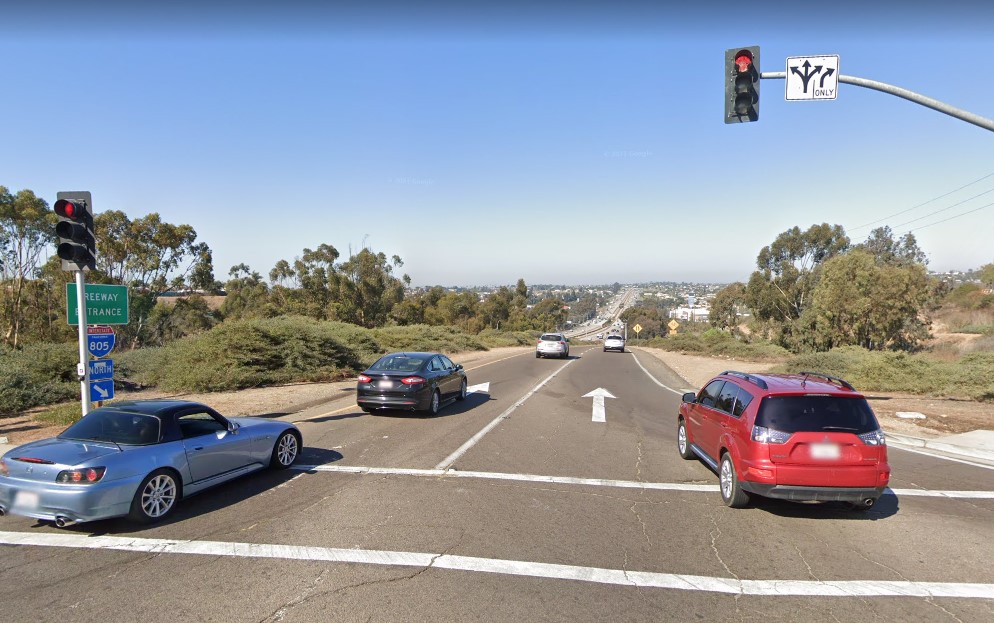 According to the California Highway Patrol, a 34-year-old Torrance woman was killed after being hit by a car during a walk along Interstate 805 in the Otay Mesa area on Sunday night, October 23, 2022.
According to the CHP, the crash occurred at about 7:50 p.m. on the northbound side of the freeway south of Palm Avenue and north of Del Sol Boulevard.
Minutes before the collision, a 911 caller had reported seeing a pedestrian on the right shoulder.
Officer Jesse Matias said the woman was struck by a Toyota van and pronounced dead at the scene. Her identity was withheld until the family was notified of her passing.
According to Matias, a toxicology report is needed to determine if she is impaired.
A 51-year-old man from Norco, identified as the van's driver, voluntarily stopped and spoke with police. According to Matias, there is no evidence that he was impaired when the accident occurred.
The cause of the crash has yet to be determined.

Pedestrian Crash Accident Statistics
Last year, the National Highway Traffic Safety Administration reported that 5,376 pedestrians were killed in the United States due to traffic accidents. This growth is 2.2%.
In 2018, 76,000 pedestrians were injured in traffic accidents, according to data from the National Highway Traffic Safety Administration. We can use this to estimate a 1.7% rise from the previous year.
These figures highlight the importance of pedestrian safety infrastructures, such as crosswalks and sidewalks, as pedestrian accidents continue to rise. In addition, they emphasize the importance of drivers being extra cautious around pedestrians.
In addition, whenever possible, walk on a sidewalk. It is safer to cross in front of oncoming traffic if you must. By adhering to these guidelines, pedestrians can significantly lessen their chances of being hurt in an accident.
San Diego County Pedestrian Accident Lawyers
Every year, millions of pedestrians are killed or injured, most of whom aren't even at fault. The families of the pedestrians killed in the accident will be put through hell.
Imagine that you or a loved one has been hurt in a pedestrian accident in San Diego County. The best thing you can do is hire a lawyer who focuses on pedestrian accidents and is committed to fighting for your rights.
Arash Law's pedestrian accident attorneys in San Diego County help those who have been hurt due to the carelessness of others on the road. Moreover, we aid accident victims in submitting claims to their respective insurance providers.
Contact Arash Law immediately to discuss your legal options. If a client is interested in having us look over their case, we are happy to do so at no extra charge. Contact us at (888) 488-1391 or via email.