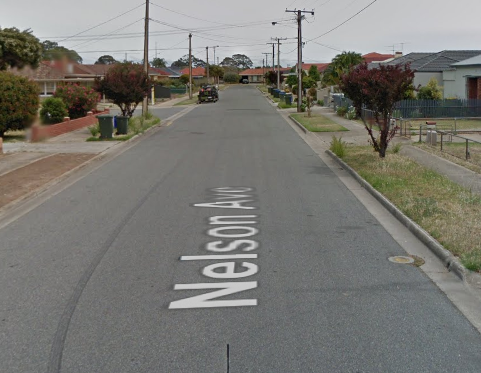 According to the Oroville Police Department, two people suffered severe injuries in a single-vehicle collision in Oroville on October 25, 2022.
The crash occurred at approximately 7:58 a.m. at 70 Nelson Avenue in Oroville.
A traffic accident was reported near 70 Nelson Avenue, and the Oroville Police Department and CAL FIRE were dispatched to the scene.
The police discovered significant damage to a 2008 Ford Edge. The officers reported that two people were receiving medical attention from CAL FIRE on the side of the road.
Both patients required additional medical evaluation and treatment, so they were transferred to Enloe.
The two patients, a woman, aged 28, and a man, aged 29, were found to be in a committed relationship, according to officials at the scene. According to the Oroville Police Department, both parties are locals.
Only one block from the accident site, on Nelson Avenue, witnesses reported hearing the engaged couple arguing verbally outside their apartment building.
According to the Oroville Police Department, the car driver attempted to drive away, but the boyfriend opened the driver's side door to stop the driver. Even though the boyfriend was halfway in the car, the driver started the car and headed west on Nelson Avenue.
The boyfriend was ejected from the car after collapsing into a palm tree and suffered severe injuries. A passer-by helped the driver to the shoulder of the road.
The Oroville Police Department blocked off the road for a few hours while they processed the evidence.
The Oroville Police Department is investigating the crash to determine whether or not criminal charges will be filed. Still, they are not releasing any information about the parties involved.

Single-Vehicle Crash Statistics
Shockingly high injury and death rates result from single-vehicle accidents in the Golden State. If only one car is involved in the collision, only that car will be damaged. Possible causes include veering off the road or crashing into a fixed object. These mishaps are typically caused by intoxicated motorists, drowsy drivers, drivers with impaired vision, and bad weather.
Single-vehicle accidents account for 62% of fatalities on California roads, per data from the National Highway Traffic Safety Administration. Driving in California requires constant vigilance.
A wide variety of factors can cause a single-vehicle accident. Accidents and runaways are more likely to occur when the roads are wet, especially when drivers attempt to make sharp turns. Truck cargo and fallen trees or branches present hazards along the roadside.
Another driver's carelessness may have caused a single-car accident, but it may be difficult to pursue compensation due to limitations in your insurance coverage.
Oroville Car Accident Lawyers
Even if nobody is physically harmed, speeding or driving recklessly is wrong. If the driver's carelessness resulted in your death, you might be able to seek compensation from their insurance provider.
Discussing past losses and hurts in a deposition or trial takes a lot of emotional fortitude. Even if you're not the one being tried, a court appearance can still be nerve-wracking.
You need to contact a lawyer immediately if you've been hurt in a car crash caused by another driver's negligence. Those who are negligent and cause the deaths of many others should be financially and legally punished.
Taking legal action to seek justice for the unjust death of a loved one is never easy, but many people find it beneficial. It's about to get a lot different from how people in California have been driving before.
If you've been in a car accident in Oroville and it wasn't your fault, our lawyers will fight for your rights and get you the money you need.
We do a lot of business in California, particularly in the major metropolitan areas of San Diego, Los Angeles, Bakersfield, Riverside, San Jose, and Sacramento. To set up a free initial consultation with one of our skilled attorneys, please call (888) 488-1391 or check if you have a case so that we can help as soon as possible!