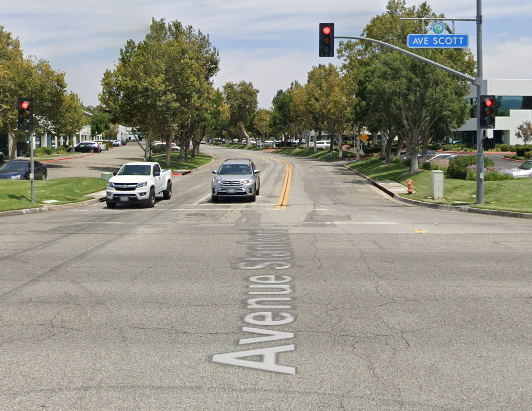 According to Los Angeles County Fire Department officials, a two-vehicle collision involving a pickup truck and a city of Santa Clarita box truck resulted in injuries in Valencia Tuesday morning, October 25, 2022.
According to Giovanni Sanchez of LAFD, the collision transpired at 9:53 a.m. at Avenue Scott and West Avenue Stanford intersection.
At 9:58 in the morning, the fire department was called and sent to the location of the incident.
The driver of the Ford F-150 pickup was taken to Henry Mayo Newhall Hospital after being involved in an accident.
The city truck driver declined any medical treatment that was offered.
The investigation into the crash is still ongoing.

Fatal Two-Vehicle Crash Statistics
In the United States, most people get hurt in car accidents. Two million people are killed or injured in car accidents every year.
Every 60 seconds, somewhere in the United States, there is a car accident. The National Highway Traffic Safety Administration says that in 2016, more than 3,300 people in California died in car accidents.
The National Safety Council says car accidents cause 11% of all deaths. In 2019, 3,898 people died in the Golden State of California car accidents, and 276,823 were hurt. Since 2013, the number of accidents on the roads has gone up by 23.5%.
As of 2019, Los Angeles has 3.96 million people living there, making it one of the most populated cities in the United States. Everyone is aware that traffic in the city is getting worse.
Even though COVID was spreading, 7.8 million people were living in Los Angeles in 2020. In 2020, there were 1,465 serious injuries and 289 deaths due to car accidents, according to the Los Angeles Police Department.
Los Angeles County Car Accident Lawyers
Arash Law has been one of the best law firms for car accidents for a long time. The money you get from a case can be used to pay for a funeral and other costs, like medical bills. Car accidents that kill people who aren't driving have destroyed many people's lives.
You can get justice for the death of a family member by going to court. Arash Law has lawyers who can help people who have lost loved ones in fatal car accidents in Los Angeles.
In the event of a car accident, our Los Angeles County car accident lawyers at Arash Law are ready to fight for you and get you the money you deserve.
If you have any questions, please let us know. Please call us at (888) 488-1391 to make an appointment for a free consultation with one of our experienced lawyers.