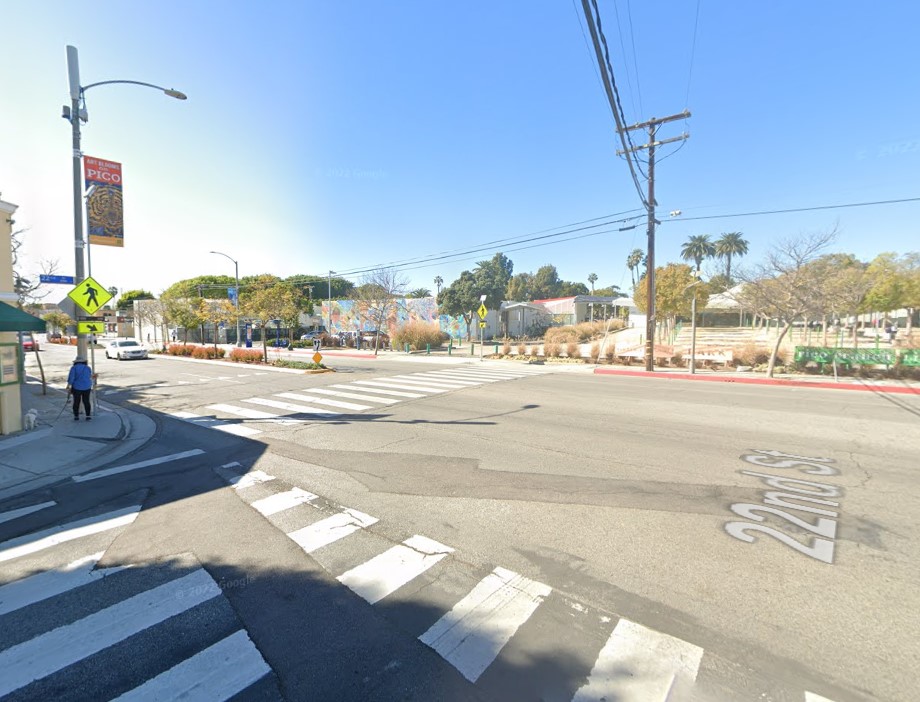 An unidentified female and her dog after a pedestrian crash involving a vehicle while walking in the crosswalk in Santa Monica on Tuesday, October 25, 2022.
The accident transpired around the evening of Tuesday on Pico Boulevard at 22nd street.
The pedestrian and her dog were on the westbound side of the street.
It's unclear if the dog was hit, but it ran away from the crash.
Further information is awaited.

Pedestrian Accident Statistics in Santa Monica
Accidents involving pedestrians frequently result in severe injuries. Head trauma, such as concussions or brain bleeds, as well as traumatic brain injuries and other long-term disabilities, is commonly caused by accidents involving pedestrians.
Numerous pedestrian injuries may eventually lead to recurring ailments or functional restrictions. It can be difficult and expensive to treat specific injuries.
In 2017, 5,977 pedestrians lost their lives in car accidents in the US. In 2017, hospital ERs in the US and Canada treated 137,000 non-fatal crash-related injuries.
Crossing the street can be risky unless you are familiar with the area. Pedestrians are vulnerable to severe injuries in catastrophic collisions because they are unprotected.
Santa Monica Pedestrian Accident Lawyers
Accidents involving pedestrians frequently result in severe injuries to the victims. Pedestrians sustain traumatic brain injuries, concussions, brain bleeds, and other incapacitating wounds.
Numerous pedestrian collisions may cause long-term disabilities that limit their capacity to function. Some injuries can be challenging to manage and expensive to treat.
Under California law, people harmed physically, financially, or emotionally by wrongful acts, such as car accidents, are entitled to compensation. Economic and non-economic damages are two possible forms of payment that a personal injury plaintiff may ask for.
If you are hurt in a pedestrian accident, you have the legal right to work with a lawyer to file a personal injury claim. They can help you by helping you stay one step ahead of the insurance company or the at-fault party and avoiding mistakes that could jeopardize your claim.
The Los Angeles County pedestrian accident lawyers at our firm can help those who have been injured file insurance claims. The witnesses can be re-interviewed, relevant video from the scene can be reviewed, and the offender's phone and texting history can be obtained. To arrange a free consultation with a personal injury lawyer in California, call (888) 488-1391 or go to our "Do I Have a Case" link on our website so that we can help you as soon as possible!