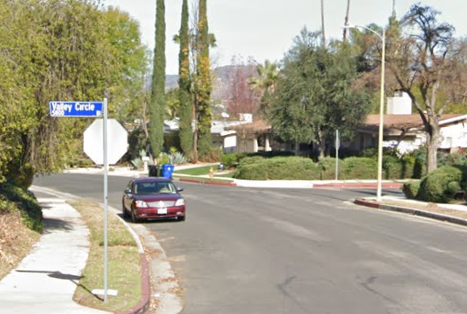 According to LAPD, an unidentified pedestrian was struck and killed by a vehicle in Woodland Hills Tuesday, October 25, 2022.
According to the Los Angeles Police Department, the crash occurred at about 4:15 a.m. at El Canon Avenue and Valley Circle Boulevard.
The victim, who has only been identified as a male, sustained fatal injuries.
No information was immediately available regarding the identity of the person who had been fatally injured.
According to the police, the driver did not leave the accident scene.
The investigation into the crash is still ongoing.

Fatal Pedestrian Accident Statistics
Each year, more people not inside cars kill or seriously injure those who are. We have insufficient safeguards in place.
In recent years, there has been a dramatic rise in pedestrian accidents, both fatal and not. Increases in pedestrian and vehicle deaths led to a 14% increase in the ratio between 2007 and 2016.
There were 5,907 pedestrian deaths in the United States in 2017. If you do the math, you get about one person per minute. Over $137,500 in 2017 by ERs on nonfatal injuries sustained by pedestrians.
Deaths and severe injuries to pedestrians in California are at shockingly high levels. In a single year, there were 893 pedestrian deaths and 14,000 injuries in California.
Most pedestrian accidents result from drivers' carelessness, specifically, drivers who either fail to yield to pedestrians or do not brake in time to avoid a collision. In this case, you should seek the counsel of an attorney.
Los Angeles County Pedestrian Accident Lawyers With a Winning Track Record
The United States, unfortunately, has a high accident rate. Nobody can predict what will happen to them or those they care about in the future. Families who have lost a loved one in a pedestrian accident can find comfort in knowing they are not alone.
Individuals in need can seek assistance by, for example, consulting a lawyer or psychotherapist. Insurance companies know that people who have recently lost a family member or close friend are vulnerable and will try to sell them unnecessary policies. Do not wait to get legal representation to safeguard your rights.
If you or a loved one have been hurt in a pedestrian accident in Los Angeles County, Arash Law is here to help.
Those left behind after a fatal accident can file a wrongful death suit to seek compensation (such as lost wages, funeral costs, pain, suffering, and emotional distress).
The attorneys at Arash Law are prepared to handle any difficulty in your case. Contact us at (888) 488-1391 to talk freely with an experienced attorney.