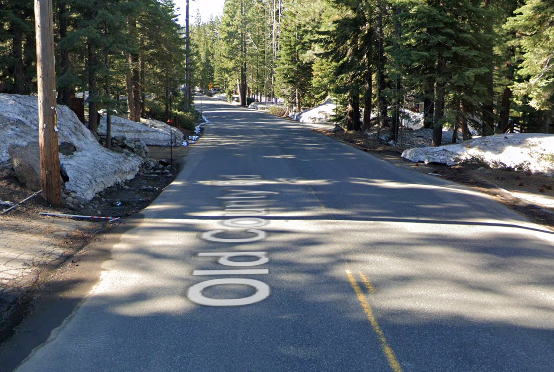 An unidentified person was killed after a fatal accident on Highway 28 in the Lake Tahoe region was closed for the majority of Tuesday morning, October 25, 2022.
A collision occurred just after 9:00 a.m. on Old County Road near Dollar Point.
It's unclear exactly what caused the collision, but it seems like a van and a semi-truck were involved.
According to the authorities, the crash claimed one life.
Highway 28 was shut down throughout the rest of the morning. It reopened shortly after 1:00 p.m.

Fatal Two-Vehicle Crash Statistics
Traffic accidents in the United States have reached epidemic proportions in the last few decades. Every year, traffic accidents claim the lives of over a million people.
Every day, about 3,287 people lose their lives in car accidents. Every year, between 20 and 50 million people sustain injuries, either on the job or in everyday life, that renders them permanently unable to work in their previous occupation.
Every day, hundreds of thousands of people get around the city without using any vehicles at all by walking and riding bicycles. The consequences of a car accident caused by carelessness behind the wheel can be devastating. California has a much higher rate of traffic-related fatalities and serious injuries than the rest of the country.
California accounts for roughly 10% of all U.S. traffic fatalities. There were 3,898 people in California killed in car accidents, and 276,823 were injured. There has been a 23.5% increase in the number of Americans killed in traffic accidents since 2013.
About nine deaths per one hundred thousand Californians died due to motor vehicle collisions in 2018. Most traffic fatalities and injuries occur inside cars with defective safety features.
To keep your driving record clean, make it a habit to pay close attention at all times and to keep your car in good working order.
Placer County Car Accident Lawyers
After a car accident, it's normal to feel confused and disoriented. After submitting an insurance claim, the next steps and who to contact for clarification are not always obvious. If you've been injured in a car accident, you can rely on us for legal representation.
The number of deaths can be reduced if careless drivers are punished. Arash Law represents clients in a wide variety of cases, including those involving car accidents and claims for premises liability.
Assisting those who have been harmed through no fault of their own is our top priority. Our top priority is getting you back up and running as soon as possible.
Our firm's car accident lawyers at Placer County have extensive experience representing clients in court following car accidents. If you've been hurt in a car crash, you don't have to deal with everything on your own. Please call us at (888) 488-1391 or fill out our "Do I Have a Case?" form in order to speak with a member of our legal staff.