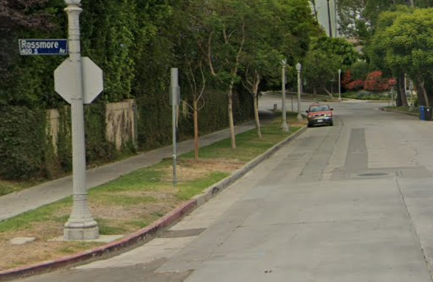 One person died, and another was severely injured after a car struck several parked cars and a tree in the Hancock Park neighborhood of Los Angeles on Thursday, October 27, 2022.
It happened around 11:30 p.m. on South Rossmore Avenue in the 100 blocks.
According to the authorities, the driver of a white Mitsubishi sedan with two men inside lost control while driving southbound between Beverly Boulevard and 3rd Street.
The sedan trapped the driver, who was later declared dead at the scene, and ejected the passenger after running into several parked cars and a tree.
According to the Los Angeles Fire Department, both victims were in their 30s.
According to investigators, the crash was probably caused by speed.

Hancock Park Fatal Vehicle Crash Statistics
In the United States, a car accident occurs every sixty seconds. It should be no surprise that millions of vehicles travel across American highways daily.
When so many vehicles use the same roads, congestion, gridlock, and (most seriously) car accidents resulting in fatalities and severe injuries are unavoidable. Between 2003 and 2016, there were reportedly 10,897 collisions on the city's roads, including fatal crashes with serious injuries. During this time, at least 270 people died, and 15,000 people sustained various injuries.
Collisions were considered involved in 35,5% of traffic accidents, with state highways accounting for most of these collisions. Many factors can cause car accidents. The main ones are drunk or distracted drivers, drivers driving the speed limit, and drivers who break other traffic laws.
Road accidents can be tragic and drastically alter someone's life. Because car accidents happen so frequently, many drivers are unaware of how dangerous they can be. Additionally, they often underestimate how easily serious, even fatal, car accidents can happen.
Hancock Car Accident Lawyers in Los Angeles
It's normal to be concerned about returning to your routine after losing a loved one in a terrible auto accident. There won't be any simple answers, but you can adjust and start over.
If you lack legal expertise, handling a wrongful death claim following a fatal auto accident will be challenging. You and your family would be better if you retained a Los Angeles County car accident attorney to represent you in court.
In California, those who have lost a loved one are supported by us. For clients like you, Our firm has previously won more than $400 million in compensation. In Californian cities like Sherman Oaks, San Francisco, Riverside, San Jose, and San Diego, we help victims and their families. We also offer multilingual legal services.
To schedule a free, no-obligation consultation with a Los Angeles car accident attorney, call (888) 488-1391. Alternatively, you can schedule a free consultation with one of our experienced attorneys by completing our "Do I Have a Case?" form.