Two people were injured, while one person was killed after a fatal head-on collision near Milton Road on Saturday night, October 30, 2021.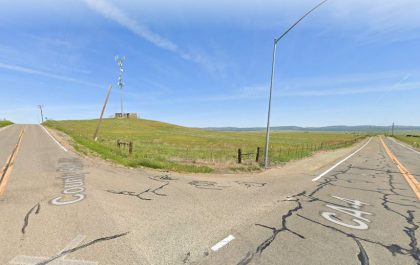 According to the initial reports from authorities, the deadly crash took place on Highway 4, just east of Milton Road, at around 6:02 p.m.
A westbound 2013 Chevrolet Cruze was traveling on Highway 4 when it attempted to pass another vehicle. Unfortunately, the Chevrolet ended up colliding head-on with an eastbound 2018 Chevrolet Silverado.
Due to the severity of the impact, one of the vehicles caught fire after the collision. A 19-year-old man identified as Christian R., who was driving the Chevrolet, was pronounced dead at the scene.
Two other people were injured in the mishap. They sustained minor injuries in the accident. The injured parties were identified as 50-year-old David M. and 13-year-old Jace M.
Information about the crash is limited at the moment. The accident is currently under further investigation.

Fatal Head-On Collision Statistics
According to a National Highway Traffic Safety Administration (NHTSA) report, over 3300 traffic collisions were reported in Calaveras County in 2020, resulting in at least 87 deaths. According to statistics, the leading cause of the majority of these car accidents is human error. More people die in head-on collisions than in other types of crashes.
The combined weight and speed of the two vehicles involved in a head-on collision increase the collision force. An enormous amount of energy is released in head-on collisions. As a result of this increased energy, fatalities are more likely in this type of crash.
Only 6.1% of all car accidents involve a head-on collision, but 34.5% of traffic fatalities are caused by rollovers, pedestrians, and bicyclists combined. Even though head-on collisions account for only 2% of all US crashes, they account for 10% of all fatal crashes in the United States.
Fatal Car Accident Attorneys for Victims in Calaveras County
Dealing with the death of a loved one in a fatal head-on collision can be extremely difficult and stressful. Following the tragic death of a loved one, the victim's family has the right to file a wrongful death claim. When filing a wrongful death claim, the victim's family is strongly advised to seek the advice of an experienced attorney.
Motor vehicle accidents make up a substantial portion of California's personal injury and wrongful death claims. Many of these claims are pretty similar, but each one has its unique details. Each claim deserves its thorough investigation by an experienced team of California car crash attorneys.
You can find this team at car crash law firms such as Arash Law. Without such an investigation, complete financial recovery is doubtful. Schedule your Free Consultation by calling (888) 488-1391 to speak with one of our car crash attorneys in California. We'll tell you if you have a case in five minutes or less.