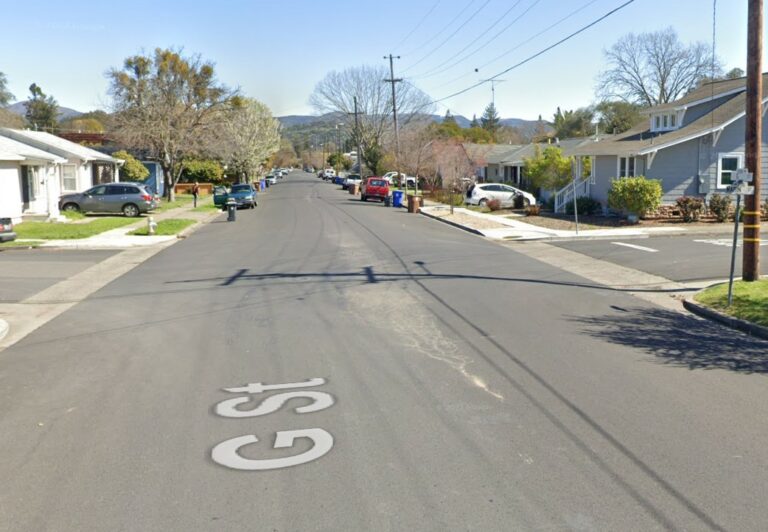 According to the Napa Police Department, a two-vehicle collision caused by drunk driving seriously injured a motorcyclist at a Napa intersection Wednesday night, November 2, 2022.
According to the Napa Police Department, the crash transpired at 11:38 p.m. of a two-vehicle collision at Main and G streets.
Officers from Napa Police, Napa Fire, and American Medical Response responded to a report of a motorcycle accident and found a man, 27, with life-threatening injuries near the wreckage.
Police say the man is stable after being transported to Providence Queen of the Valley Medical Center and a trauma center. Until Thursday afternoon, he had not been released from the hospital.
The other motorist, 35-year-old Albino Alberto Lopez, was found unharmed by police next to his wrecked Chevrolet Cruze. The police department reported that Lopez and the motorcyclist both had blood-alcohol levels above the 0.08 threshold legal in California.
Officer Tom Helfrich can be reached at 707-257-9223 (ext. 5286) or via email at thelfrich@cityofnapa.org if anyone has information about the collision.

DUI Accident Statistics
Anyone should be able to use the road without fear of physical harm. Intoxicated motorists pose a significant threat to other road users. Drunk driving is against the law everywhere and is enforced consistently.
Driving under the influence of drugs or alcohol is asking for trouble. Drunk driving poses a serious threat to everyone on the road.
The National Highway Traffic Safety Administration estimates that roughly 10,000 people lose their lives annually due to being involved in an automobile accident with a drunk driver. About 18% of all car accident fatalities involve alcohol.
Drunk driving is responsible for over 2,000 annual fatalities and 30,000 injuries in California alone. Depending on the driver's age and the type of vehicle they are operating, the legal limits for driving under the influence (DUI) and driving while intoxicated (DWI) are different.
Regular impairments to drivers' eyesight, judgment, and responsiveness are expected. Drunk drivers pose a serious threat to the safety of motorists and pedestrians on the state of California's most dangerous highway corridors due to their impaired senses and mental state.
City of Napa DUI Accident Victims Lawyers
If you are hit by a car while trying to cross the street, there is a perfect chance that you will not survive. If you're ever hurt in a car accident in California, the state's injury law will have your back.
You may be able to sue the careless driver who caused the accident that injured you for personal damages. The victims of such accidents face a number of difficulties, including financial hardships due to lost wages and medical bills.
When it comes to cases involving DUI accidents in the City of Napa, the lawyers at our firm will fight tirelessly on their client's behalf. When drunk drivers endanger other people's lives, they should face legal repercussions. Financial responsibility should be assigned to those at fault in cases of accidents caused by drunk driving.
Our clients rely on us to aggressively pursue maximum settlements so they can afford life-saving medical care and support their families. If you or a loved one has been injured due to a drunk driving accident in California, please call us at (888) 488-1391.