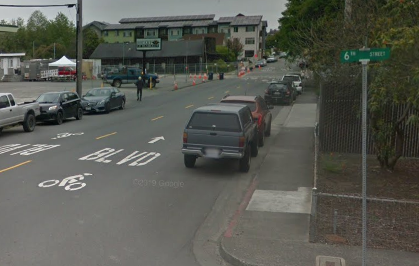 Three individuals were injured following a two-vehicle collision crash in Eureka Thursday afternoon, November 3, 2022.
The crash occurred at around 3:00 p.m. at 6th and I Street.
The investigation revealed that a white Toyota Highlander collided with a black Nissan Altima.
Paramedics immediately treated a 1-year-old girl and a 20-year-old man who both had glass in their eyes and required medical attention.
According to the authorities, three injured persons were involved, two of whom had moderate injuries, and one sustained minor injuries.
One of the cars was initially reported to have rolled over, but further examination showed that it was back on wheels.
A cause for the crash is currently being investigated.

Two-Vehicle Collision Statistics
Between 20 and 50 million people worldwide suffer permanent disabilities or injuries from accidents. In the United States, traffic accidents result in the deaths of 3,287 people every day.
California has an unusually high rate of fatal and serious injury car accidents. Traffic is a factor in 10% of all fatalities in the state. Three thousand eight hundred ninety-eight people were reported to have died, and 276,823 were injured in motor vehicle accidents in 2017.
In 2019, 19,938 car accidents in California resulted in injuries or fatalities, according to the California Office of Traffic Safety. There was a decrease of about 1.6% from the previous year.
Thousands of people use vehicles to get around every day. Safety precautions include avoiding drunk driving, wearing seat belts and child restraints, increasing visibility, and using appropriate headlights and road lighting to prevent such accidents.
Trusted Car Accident Lawyers in Eureka
Traumatized accident victims may require more time and effort to recover. Medical debt might be overwhelming, and they may not be able to find employment for a long time.
After making an insurance claim, it can be difficult to know what to do. With our firm, you can be sure that your lawsuit will be handled successfully.
By receiving compensation from the negligent party or their insurer, you might be able to reduce your financial burden. The best action is to work with a knowledgeable lawyer who can guide you through the protracted legal process and win your case.
Our car accident lawyers in Eureka are committed to serving the needs of our clients. You can count on us to expedite the recovery process so you can return to your routine as soon as possible.
To find out more about your legal options, contact us at (888) 488-1391 or fill out our "Do I Have A Case?" form online.