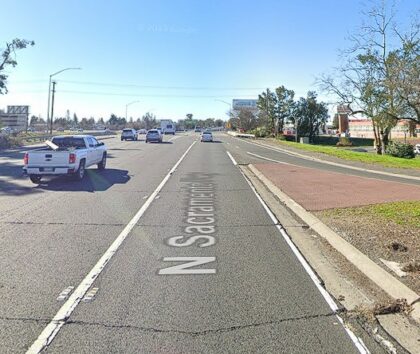 A 57-year-old pedestrian was killed after being struck by a vehicle in Sacramento on Monday night, November 6, 2023.
According to the California Highway Patrol, the incident occurred around 10:40 p.m. on northbound Highway 160 south of Arden Way.
The unidentified pedestrian was struck by a 56-year-old driver who failed to stop for unknown reasons. The victim was later pronounced dead at the scene.
Authorities investigated the crash but found that drugs and alcohol did not appear to be contributing factors. No further details have been released about the crash.
Experienced Pedestrian Accident Lawyers in Sacramento, CA
If you or someone you know has been injured due to someone else's negligence or carelessness in an accident involving pedestrians, you may be able to get compensation for your injuries.
The pedestrian accident attorneys at our firm offer free consultations and legal advice to people who have been injured in pedestrian collisions and are interested in learning more about the legal system and their rights.
Obtain legal assistance from Sacramento pedestrian accident lawyers at Arash Law, under the supervision of Arash Khorsandi, Esq., whether you want to file a claim with your insurer or file a lawsuit. We have recovered more than $500 Million for clients and are widely recognized for our success and excellent reputation as one of California's leading personal injury law firms.
If you want to speak with one of our lawyers, please call (888) 488-1391 or fill out the "Do I Have a Case?" form.


9 Steps to Take After a Pedestrian Accident
No one can predict a pedestrian accident, but you can prepare for one. A pedestrian accident checklist in your glove box can help you stay calm and organized after a crash. It can tell you what to do, what not to do, and how best to protect your rights.
When in doubt, give us a call. Keep our phone number, (888) 488-1391, in your phone or written down if the worst occurs. You aren't alone after a serious collision. Whether you are the injured victim or the family of a deceased loved one, here's what to do after a pedestrian accident:
Contact the police after the collision and ensure an accident statement is prepared immediately.
Document the accident scene, your injuries, property damage, and the weather and road conditions on the day of the accident.
Make a copy of the at-fault driver's license, insurance card, and plate number.
Take down the names and contact information of anyone who witnessed anything.
Do not hesitate to inform your doctor or other healthcare professionals if any part of your body is affected.
Keep a journal of how you feel, what treatment you receive, and what costs you incur during your injury and recovery process.
Do not approve a settlement offer provided by an insurance adjuster unless you have talked with a lawyer.
Do not discuss your accident or the circumstances of your accident on social media.
Discuss your accident with one of our reliable California pedestrian accident lawyers. Please contact us at (888) 488-1391.
Fatal Pedestrian Accident Statistics
A pedestrian accident is most likely when a driver fails to yield to pedestrians or stops suddenly in front of them. A lawyer who specializes in cases like this is the best thing you can do for your loved one if you decide to take the case to court.
The Insurance Institute for Highway Safety reports that there were 7,388 pedestrian deaths in 2021. The statistics indicate that approximately 17% of all fatalities in car accidents occurred as a result of these factors.
According to the 2020 OTS ranking by the California Office of Traffic Safety, there were 206 pedestrian victims in Sacramento. With an average population of 518,322, there were 3,205 recorded fatalities and injuries from different types of accidents.