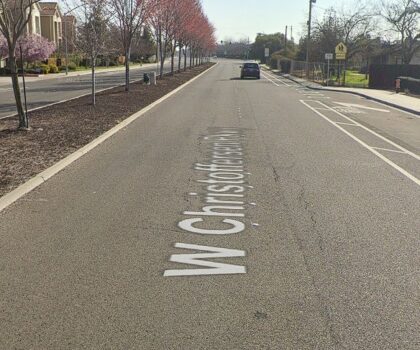 A bicyclist was injured after a hit-and-run collision in Turlock early Monday evening, November 6, 2023.
According to the Turlock Police Department, the incident occurred around 5:52 p.m. in the 3000 block of W. Christoffersen Parkway.
The male bicyclist in his thirties was down in the center divide after being struck by a dark-colored first-generation Hummer vehicle.
The victim had major injuries and was transported to a local hospital. The extent of the victim's injuries and their current conditions remain undisclosed.
It was reported that the suspect fled from the scene. No further details were released, and authorities are gathering all the necessary information to determine the factors leading to the collision and the whereabouts of the suspect.
Esteemed Stanislaus County Hit-and-Run Accident Victim Attorneys Specializing in Bicycle Accident Cases
It is beneficial and ideal to seek legal counsel from a personal injury attorney if you or someone you know has been involved in a car accident due to another person's negligence.
Our esteemed hit-and-run accident victim lawyers provide free initial consultations where we assess the specific circumstances of your case, explain the legal procedures involved, and consider essential factors that could impact the potential compensation you may be eligible to receive.
You can rely on the legal advice of our esteemed Stanislaus County hit-and-run accident victim lawyers specializing in bicycle accident cases at Arash Law, under Arash Khorsandi, Esq., to help you with your insurance claim or represent you in court proceedings effectively. We're one of California's most respected and biggest personal injury law firms, having recovered over $500 million in compensation for accident victims and their families.
If you want to speak with one of our lawyers, please call (888) 488-1391 or fill out the "Do I Have a Case?" form.


What To Do After A Hit-and-Run Crash in California
If you are involved in a crash with a driver who fled the scene, you can take particular steps to protect your ability to recover a settlement. The steps you choose can help authorities catch the driver, and they can help establish your claim for damages. Those actions consist of:
Move to a safe location. If possible, move yourself or your vehicle to a safe location to avoid further collisions or injuries.
Stay Calm: Stay on the scene and make sure everyone is okay. Check yourself for injuries first, and then check with others. Remain calm and do not admit fault.
Collect as much information as possible while at the scene of the accident. Depending on your condition, you might have the ability to get the car's license plate number and the make, model, and color of the vehicle. If you cannot note this information, you need to at least attempt to snap a few photos of the car (maybe using your cell phone).
Call the police as soon as possible. The quicker you report the accident to authorities, the faster they can act to arrest the driver. Also, when you call the police, you develop a record of the accident. Within a few days, you can order a collision report from the police station that took it or through the California DMV. This record will assist you later when you submit a claim.
Get the names and contact information of any witnesses. You need to remember that individuals who witness an accident may stay to check on your condition, but after the cops and ambulance show up, they may quickly leave. You should get their names and phone numbers as soon as possible. Witnesses could play a crucial role. For example, a witness might verify that another vehicle collided with your car.
Get immediate medical attention. You need to see a doctor as soon as possible for your well-being and get examined for injuries. Furthermore, if you see a doctor, it produces a record of your injuries. You must stick to your medical professional's treatment plan as you improve.
Report the crash to your own insurance company. While you ought to do this as fast as possible, you must stick with the facts. You do not have to admit or designate any fault. Plus, you should only give a recorded statement or accept a settlement agreement once you have talked to a California hit-and-run lawyer about your case.
Consult with experienced California hit-and-run attorneys. They can help you navigate the legal process and maximize your chances of compensation.
Hit-and-Run Accident Statistics
According to data from the National Highway Traffic Safety Administration, there were 737,100 documented cases of hit-and-run accidents in the US in 2015, equating to approximately one incident occurring every 43 seconds.
The number of hit-and-runs rose dramatically between 2012 and 2021. Hit-and-run crashes resulted in 2,783 fatal crashes in 2021, an 89.4% increase from the 1,469 incidents that occurred in 2012. Fatal accidents have increased by 27.4% in the last ten years, underscoring the need for increased road safety.
In 2021, hit-and-runs made up 7.0% of fatal collisions, a 48.7% increase from 4.7% in 2012. California had the highest share of hit-and-run-related fatal crashes at 10.1% over the decade, followed by Nevada (8.5%) and New Mexico (7.8%). Furthermore, over 6 in 10 fatal hit-and-runs involved pedestrians, emphasizing the need to ensure pedestrian safety.