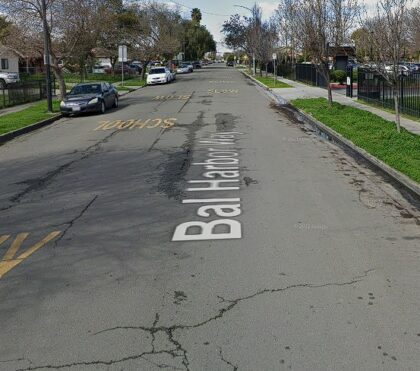 Minor injuries were sustained after a school bus collision in San Jose on Wednesday morning, November 8, 2023.
According to the CHP Traffic Incident Information Page, officers responded to the crash at around 8:22 a.m. on Bal Harbor Way.
Authorities stated that a school bus and an unspecified vehicle collided. There were complaints of pain after the incident.
The number of people affected and the extent of possible injuries sustained by the parties are currently unclear.
The details are still being investigated. No further information is immediately available.
Dedicated Bus Accident Lawyers in Santa Clara County
When a bus accident occurs, the victims and their families may be eligible for compensation, especially if they suffer injuries or lose a loved one due to the accident. However, you can only achieve maximum settlement by hiring a good legal representative to represent you during the legal proceedings.
You can get a free consultation from our dedicated lawyers to discuss your case. They are qualified legal professionals who will assist you with the necessary steps and consider any other information that may impact the settlement offer you are eligible to receive.
Seek legal advice from our award-winning Santa Clara County bus accident lawyers at Arash Law, led by Arash Khorsandi, Esq., who will help you with your insurance claim or provide representation throughout these proceedings. Our firm has recovered more than $500 Million in settlements and verdicts for our California clients.
If you want to speak with one of our lawyers, please call (888) 488-1391 or fill out the "Do I Have a Case?" form.

What To Do After a Bus Accident in California
No one can predict a bus collision, but you can prepare for one. An accident checklist in your glove box can help you stay calm and organized after a bus crash. It can tell you what to do, what not to do, and how best to protect your rights. When in doubt, give us a call. Keep our phone number, (888) 488-1391, in your contacts or written down if the worst occurs. You aren't alone after a serious collision. Here's what to do:
Get to a Safe Location: Move disabled vehicles to the side of the road if you can. Put your emergency flashers on to help prevent further collisions.
Stay Composed: Stay on the scene, check yourself for injuries first, and then check others.
Call 911: Call the police to report your accident. They can document the incident, gather information, and make it part of an official record.
Exchange Information: Ask for the names, phone numbers, and insurance information of the other driver(s) involved in the accident. Take photos of the vehicles, license plates, and other important details.
Do Not Admit Fault: Never admit fault, even to the police. Stick only to what happened when speaking with a police officer. Be as detailed as possible in your description of the collision.
Seek Medical Attention: Go to the hospital or your primary doctor immediately. Immediate medical care can help lessen the harm you suffer from injuries. Tests and scans can identify internal injuries that may not show symptoms yet.
Report to Your Insurance Company: Most insurers have time limits for how soon you must report an accident in California. Contact the agent immediately and follow the agent's directions for reporting the collision.
Speak to Insurance Adjusters: You may receive a phone call from the other party's insurance company as soon as the day of the accident. If you wish to speak with the claims adjuster, do not provide any more information than is absolutely necessary. Consult an attorney before recording a statement or accepting an insurance settlement offer.
Create a File: Organize and maintain accident-related documents. A copy of the police report, medical bills, the other driver's information, injury treatment plans, and any other documents you've collected should be included in your file.
Consult with our award-winning bus accident attorneys in California:  We offer free consultations so you can discuss your bus crash without risk or obligation. We can determine whether your case has merit, help you talk to insurance companies, and assist you in filing a personal injury claim if necessary.
Bus Accident Statistics
The number of registered buses in California was 100,828 as of 2020, according to Statista. Federal Motor Carrier Safety Administration (FMCSA) records indicated 176 fatalities related to bus accidents during that same period. A total of 131 fatalities were reported on school buses and transit buses. There was a decrease in the number of incidents from the previous year (261 in 2019), but the statistics still remain high.
An accident involving a bus may have a variety of causes and consequences. Between 2011 and 2020, 70% of fatalities in school bus accidents were caused by occupants of other vehicles, while pedestrians caused 16%.
In many cases, pedestrian accidents are caused by distracted driving on the part of the bus driver or even by jaywalking on the part of the pedestrian. Whether walking or diving, you need to know how bus accidents are caused.