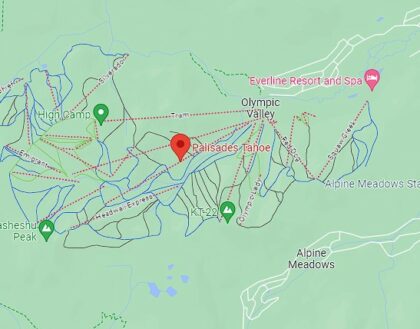 A 25-year-old employee was killed following a snowmobile crash in Placer County early Thursday morning, November 9, 2023.
According to the California Highway Patrol, the fatal crash happened past 5:00 a.m. in Palisades Tahoe.
The victim was found around 6:30 a.m. near the scene of the accident. He was taken to Tahoe Forest Hospital in an unknown condition.
It is unclear if the victim was declared dead during transport or at the hospital. There were no other reports of visible injuries.
The authorities have not released further details about the cause of the fatal crash. Anyone with information is encouraged to reach out.
Reputable Workers' Compensation Lawyers in Placer County
An employee killed in a work-related accident in California is eligible for compensation under the state's workers' compensation law, regardless of who is responsible. The victim can receive compensation if the accident occurred during employment and was not caused by negligence or horseplay.
Seek the advice of our reputable San Joaquin County workers' compensation lawyers at Arash Law, under the direction of Arash Khorsandi, Esq., who will not stop at anything to protect your rights and represent your claim. Our firm has recovered more than $500 Million for California clients.
If you want to speak with one of our lawyers, please call (888) 488-1391 or fill out the "Do I Have a Case?" form.


What to Do After a Workplace Injury
Knowing what to do in the chaotic aftermath of a workplace accident can be difficult. Your priority must always be the health and safety of everyone on the scene.
Call 911 right away if you or anyone else needs immediate medical attention.
Get out of the way of any debris that may fall or avoid anything unstable in the area to prevent further injuries. If you are unsure whether you can safely leave the scene, ask the 911 operator what to do. They will be able to tell you how soon first responders can arrive on the scene and whether you should stay put until then.
Some injury victims choose not to leave the scene in an ambulance. If your injuries are stable, this might be a viable option, but it is vital to see a doctor immediately. Only a medical professional can determine whether you have suffered injuries and whether you need immediate medical attention. Some injuries are not immediately apparent, but by the time you show symptoms, you could be in a life-threatening situation.In addition to protecting your health, seeing a doctor will also protect your legal rights. Insurance companies sometimes try to claim that an injury victim made their injuries worse by delaying medical treatment. When you delay treatment, it can impact your legal right to compensation.The California workers' compensation attorneys at Arash Law, led by Arash Khorsandi, Esq., can help protect your claim from such attacks, but it is better to simply see a doctor from the start. Even a quick, simple exam can help prevent serious medical and legal complications.
Once a healthcare professional has addressed your medical needs, it is time to find a workers' compensation attorney. The sooner you have an attorney fighting on your side, the better protected your legal rights will be.
Discuss your work-related accident with one of our reliable California workers' compensation attorneys. Please contact us at (888) 488-1391 for a free consultation.
Fatal Workplace Accident Statistics
Over 4,500 work-related injuries and fatalities are reported each year in the US, according to OSHA. According to the Bureau of Labor Statistics, in November 2020, 66.7% of American workers reported an injury at work, the same as the previous year.
Workplace accidents killed 5,333 people in 2018, a 2% increase from 2017. In 2015, falls caused 40.2% of all accidental deaths and 16% of unintentional deaths.
The primary causes of workplace fatalities include automobile accidents, falls, and acts of violence. Conversely, falls and strains from hauling are the leading causes of nonfatal workplace injuries.