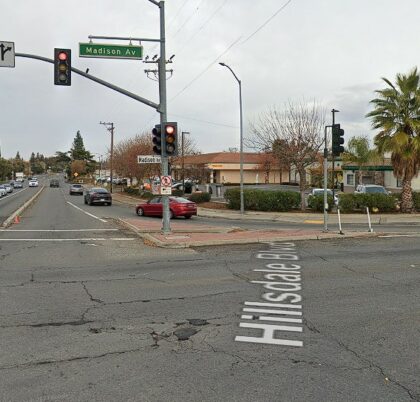 Emergency medical services were requested after a pedestrian collision in North Highlands, Sacramento County, on Monday morning, November 13, 2023.
According to the CHP Traffic Incident Information Page, officers responded to the crash at around 6:14 a.m. on Hillsdale Boulevard and Madison Avenue.
Authorities stated that a dark-colored SUV struck the pedestrian. However, the extent of injuries sustained by those involved is unknown.
No further details were released, and the investigators are gathering all the necessary information to determine the factors leading to the incident.
The investigation into the accident continues.
Dedicated Pedestrian Accident Lawyers in Sacramento County
California law guarantees equal rights to pedestrians, cyclists, motorists, and passengers. In case of an accident, the injured victim or the family of a killed loved one can obtain maximum compensation by working with a personal injury lawyer from our firm.
Our legal team will guide you during your free consultation. They will consider all relevant factors that may influence the settlement offer, and the details of your case will be thoroughly explored.
You can rely on the legal advice of our dedicated Sacramento County pedestrian accident lawyers at Arash Law, under Arash Khorsandi, Esq.'s direction, to provide sound legal advice with your insurance claim or to represent you in court proceedings.
Our firm has recovered over $500 Million for California clients and is widely acknowledged for its success and reputation as one of California's leading personal injury law firms.
If you want to speak with one of our lawyers, please call (888) 488-1391 or fill out the "Do I Have a Case?" form.


Steps to Take After A Pedestrian Accident
It is tough to think clearly after being hit by a vehicle, let alone if you are injured. But what you say and do at the crash scene can significantly affect the outcome of a subsequent claim you file against the at-fault party. These tips may help you avoid doing something that could reduce the value of your personal injury claim:
Call the police as soon as the accident occurs and ensure an officer creates an accident report.
Take photos of your injuries, the accident scene, property damage, the weather conditions, the road conditions, and the vehicle that hit you.
Take pictures of the at-fault driver's license, insurance card, and license plate.
Get all eyewitnesses' names and contact information, or anyone who may have seen anything.
See a doctor or other healthcare professional immediately, and tell them about every affected part of your body.
Keep a journal about your injuries and the recovery process, detailing how you feel, the treatment you receive, and what costs you pay.
Wait to speak to the insurance adjuster or accept a settlement offer until you talk to an experienced lawyer.
Stay off social media and avoid posting about being in an accident or the circumstances of your accident.
Contact California pedestrian accident lawyers as soon as possible to discuss your case.
Pedestrian Accident Statistics
The number and severity of pedestrian deaths and injuries have recently increased across the United States.
According to Governors Highway Safety Association (GHSA) data, traffic deaths decreased by 14% between 2007 and 2016, but the number of pedestrian deaths increased by 27%.
At some point in the day, everyone is a pedestrian. Unfortunately, pedestrian injuries and fatalities remain high. In 2020, 6,516 pedestrians were killed, and an estimated 55,000 pedestrians were injured nationwide.