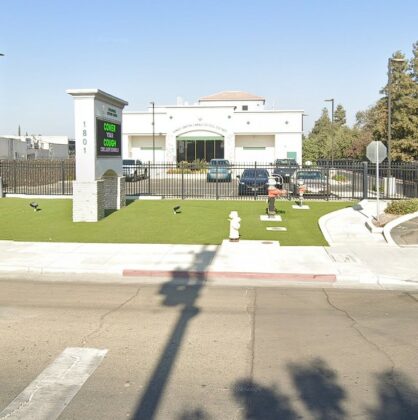 A middle school student was severely injured after being struck by a car in Orange Cove on Wednesday afternoon, November 15, 2023.
According to the local authorities, the incident occurred shortly after dismissal at Kings Canyon Unified School District.
The student was reportedly alert and under the care of emergency medical professionals. However, the exact status of the student has not been disclosed at this time.
The authorities are conducting an ongoing investigation into the circumstances surrounding the collision. As of now, details regarding any potential suspect or suspects involved in the case remain unknown.
Award-winning Orange Cove Hit-and-Run Accident Lawyers Specializing in Pedestrian Accidents
Suppose you or a loved one has suffered injuries in a hit-and-run incident or other personal injuries in California. In that case, you can either submit a claim to the insurance company or pursue legal action. Seek advice from our dedicated hit-and-run accident lawyers or pedestrian accident lawyers in Orange Cove to know the value of your claims.
Our award-winning Orange Cove hit-and-run accident attorneys provide a consultation that includes a thorough assessment of your case, guidance on necessary steps, and a review of key factors influencing your potential settlement offer. Arash Law, led by the esteemed attorney Arash Khorsandi, Esq., is committed to fighting for your rights and providing effective representation in court. Our firm is here to support you, with a track record of recovering over $500 Million for California clients.
Call (888) 488-1391 or fill out our "Do I Have a Case?" form to schedule a free consultation with one of our reliable lawyers.


What to Do if You Are Injured in A California Hit-And-Run Accident
If you are in a collision with a hit-and-run driver, taking specific steps is essential to safeguard your ability to recover a settlement. These actions not only aid in catching the fleeing driver but also establish a strong foundation for your damages claim:
Gather Information at the Scene – If you're injured in a California hit-and-run accident, collect details such as the license plate, vehicle information, and scene photos if possible.
Contact the Police Immediately – Report the hit-and-run to the police promptly to increase the chances of locating the fleeing driver.
Get Witness Information – Obtain names and contact details of witnesses to strengthen the verification of accident details.
Seek Prompt Medical Attention – Visit a doctor immediately to document injuries and ensure your well-being following their treatment plan.
Report the Incident to Your Insurance Company – Notify your insurance company promptly, sticking to the facts and consulting an attorney before providing statements or accepting settlements.
Consult with a California Hit-and-Run Attorney – Seek legal advice from an experienced hit-and-run attorney to understand your rights and navigate the claims process effectively.
Hit-and-Run Accident Statistics
In the United States, it is considered a crime to leave the scene of an accident without reporting it or helping the victims. According to the National Highway Traffic Safety Administration, about 737,100 hit-and-run accidents occurred in 2015. This translates to one accident occurring every 43 seconds.
Within California, 2,948 hit-and-run accidents resulted in 3,056 fatalities between 2010 and 2019. According to the California Office of Traffic Safety, Orange Cove had no record of hit-and-run crashes in 2020.