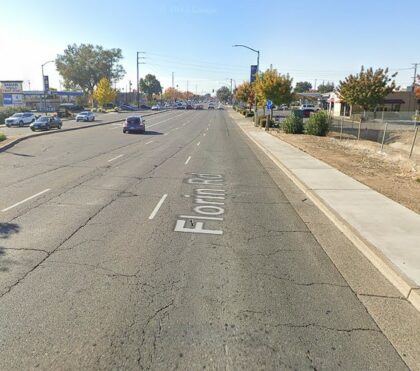 A multi-vehicle collision caused traffic delays on Interstate 5 in Sacramento on Thursday morning, November 16, 2023.
According to the California Highway Patrol, the head-on collision occurred after 8:00 a.m. north of Florin Road.
Reports indicate that five vehicles were found at the scene, which caused traffic delays in the surrounding area.
The situation of those involved in the collision is unknown, and it is not yet known what caused the crash.
No exact number of visible injuries was reported. Further details about the crash and the identity of the victim were not immediately available as investigations continued.
The Most Reputable Car Accident Lawyers in Sacramento
When another driver's carelessness causes you or your family members harm, you may be able to sue. Consult a car accident lawyer if you have suffered injuries in a car accident.
Seek advice from our Sacramento car accident lawyers, who will review your case, discuss the next steps, and examine all the variables that could affect the settlement amount.
You can count on our notable Sacramento car accident lawyers, headed by Arash Khorsandi, Esq., at Arash Law. Our legal team has well-established careers and accolades in advocating for accident victims. The clients we have worked with have been awarded compensation totaling $500 Million.
Set up a free consultation with one of our lawyers by calling (888) 488-1391 or completing our "Do I Have a Case?" form.


What To Do After a Car Accident in Sacramento
Experiencing a car accident in Sacramento can be disorienting and stressful. It is important that you know what steps to take immediately after an incident to ensure your safety, protect your rights, and navigate the complexities that often follow. The following comprehensive guide outlines the key actions to take after a car accident in Sacramento, including prioritizing safety, seeking medical attention, documenting the scene, and contacting the authorities.
By following these steps, you can better navigate the aftermath of an accident and safeguard your well-being and legal interests.
Stay Calm – Stay on the scene and make sure everyone is okay. Check yourself for injuries first, and then check others. Remain calm, and do not admit fault.
Get to a Safe Location – Move disabled vehicles to the side of the road if you can. Put your emergency flashers on to help prevent further collisions. Get somewhere safe to wait for the police.
Call 911 – Call the police to report your accident. Unless your crash was very minor, with no injuries or property damage, you should call the cops. Police can document the incident, gather information, and make it part of an official record.
Exchange Information – Swap names, phone numbers, and insurance information with the other driver(s) involved in the accident. Take photos of the vehicles, license plates, and other vital details if possible.
Do Not Admit Fault – Stick only to the facts of what happened when speaking with a police officer. Be as detailed as possible in your description of the collision.
Seek Medical Attention – Go to the hospital or your primary doctor as soon as possible. Immediate medical care can help reduce the damage you suffer from injuries. Tests and scans can identify internal injuries that may not show symptoms yet.
Report to Your Insurance Company – Most insurers have time limits for how soon you must report an accident in California. Call quickly and follow the agent's directions for reporting your crash.
Speak to Insurance Adjusters – As soon as the day of your accident, you may receive a phone call from the other party's insurance company. You may speak to the claims adjuster, but do not give away any more information than is absolutely necessary. Do not record a statement or accept an insurance settlement offer until you speak to an attorney.
Create a File – Keep accident-related documents together and organized. Your file should include a copy of the police report, medical bills, the other driver's information, injury treatment plans, and any other documents you've collected regarding the incident.
Call a Car Accident Lawyer – A skilled car accident lawyer in Sacramento can help you determine liability, discuss your options, and pursue compensation.
Multi-Vehicle Accident Statistics
In the US, car crashes cause the most accidental deaths and injuries. According to the National Highway Traffic Safety Administration, there is still a high number of accidents, despite a decrease of 0.3% in 2021. There is an estimated total of 42,795 fatalities in 2022 alone.
In 2020, 3,847 people reportedly died in car accidents in California. There were 1,587 fatalities from collisions involving multiple vehicles, or 41% of all crashes. On the other hand, single-vehicle accidents caused the most fatalities (59%) in traffic accidents.