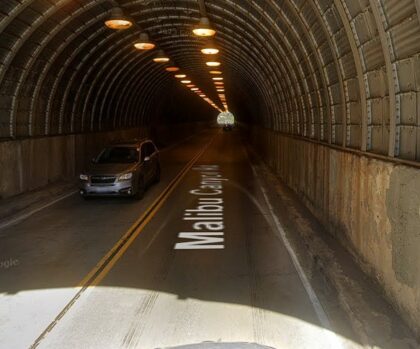 An ambulance was dispatched after a single-vehicle DUI crash near Malibu on Friday morning, November 17, 2023.
According to the CHP Traffic Incident Information Page, officers responded to the crash at around 11:53 a.m. on Malibu Canyon Road.
Authorities stated that two people occupied the vehicle that crashed. It was determined that the driver had been drinking. Towing services were requested at the scene.
Officials released no further details regarding the cause of the crash. How many people were involved remains unclear, including the extent of possible injuries.
The investigation into the accident continues.
Dedicated DUI Accident Lawyers in Los Angeles County
It is beneficial and ideal to seek legal counsel from a personal injury attorney if you or someone you know has been involved in a car accident due to another person's negligence.
Our experienced California DUI accident victim lawyers provide free initial consultations where we assess the specific circumstances of your case, explain the legal procedures involved, and consider essential factors that could impact the potential compensation you may be eligible to receive.
You can rely on our most trusted Los Angeles County DUI accident victim lawyers at Arash Law, under Arash Khorsandi, Esq., to help you with your insurance claim or represent you in court proceedings effectively. We have recovered more than $500 Million for California clients and are widely acknowledged for our success and reputation as one of California's leading personal injury law firms.
If you want to speak with one of our lawyers, please call (888) 488-1391 or fill out the "Do I Have a Case?" form.


Steps to Take After A DUI Accident
Another driver's recklessness can cause severe damage and affect the lives of others permanently. Being a victim of a DUI-caused accident is a tragedy that could have been avoided by the other party being responsible. If you or someone you know is involved in such an accident, the following steps may be helpful.
Prioritize Yourself – Prioritize getting immediate medical attention and contacting the authorities if you are directly involved in the accident.
Work With a California Drunk Driving Accident Victim Lawyer – Work with an experienced DUI accident lawyer to help you navigate the legal process and ensure you receive fair compensation.
Do Not Admit or Accept Fault – Refrain from admitting or stating anything about the accident that can harm your case, as this may affect your ability to receive compensation.
Avoid Making Statements – Avoid making unnecessary statements about the incident without consulting an attorney. These statements could be used against you in legal proceedings.
Do Not Settle – Avoid settling negotiations directly with the perpetrator, which could result in lower compensation. It's essential to clearly understand the extent of the damages before considering any settlement offers through a legal team.
Never Sign Without Consulting – Only sign documents with an attorney present or after consulting one to protect you and your rights.
Contact us at (888) 488-1391 to discuss your vehicle accident with one of our reliable California DUI accident victim lawyers.
DUI Accident Statistics
Driving under the influence of any substance—including authorized prescription pharmaceuticals, illicit drugs, and marijuana—is unlawful and carries severe financial and legal repercussions. The accompanying costs for first-time offenders might be as high as $10,000; in California, an infraction is projected to cost around $13,500.
A 2021 study by the California Department of Motor Vehicles shows an average of 455 DUI arrests for every 100,000 drivers in 2019. Totaling 124121 arrests for that year alone. With 27,333 alcohol-related crashes and 2,998 drug-related crashes.
California's Office of Traffic Safety is actively working with other partners to raise awareness about the risks associated with drugged driving to reduce injuries and deaths on the state's roads.