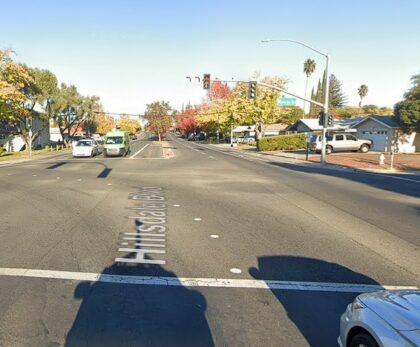 Emergency medical services were dispatched to the scene of a bicycle collision in Foothill Farms, Sacramento County, on Friday afternoon, November 17, 2023.
According to the CHP Traffic Incident Information Page, officers responded to the incident at around 1:02 p.m. on Walerga Road and Hillsdale Boulevard.
Authorities stated that a silver BMW sedan and a bicycle collided. The bicyclist was described as a white male adult, and he was located down on the roadway. However, the extent of injuries sustained by the rider is unknown.
No further details were released, and authorities are gathering all the necessary information to determine the factors leading to the incident.
The investigation into the accident continues.
Dedicated Bicycle Accident Lawyers in Sacramento County
Driving responsibly can reduce the risk of collisions and avoid serious injuries and fatalities. However, when a bicycle accident occurs, the injured party and their family members may seek compensation through insurance claims or legal action. A personal injury lawyer can help accident victims when someone else's negligence results in their injuries or losses.
Our experienced legal professionals will carefully assess your unique case, provide clear direction in the complex legal process, and consider the factors that can significantly impact the success of your financial, physical, and mental recovery.
Our Sacramento County bicycle accident lawyers at Arash Law, led by Arash Khorsandi, Esq., will provide expert legal advice, support your insurance claim, and represent you in court if needed. We are among California's most renowned and reputable law firms and have recovered more than $500 Million for clients.
If you want to speak with one of our lawyers, please call (888) 488-1391 or fill out the "Do I Have a Case?" form.


What to Do After A Bicycle Accident in California
You must ensure your safety after being hit by a vehicle while riding a bicycle. Understanding the most effective measures to safeguard your well-being and legal rights is also essential, whether you anticipate the possibility of a vehicle collision and want to be prepared or have already experienced one and need further guidance. Ensure that you get the compensation you deserve by following these steps:
Move to Safety – Getting into a crash while riding a bicycle can leave you feeling shaken and disoriented. Immediately move to a safe location, if possible. By relocating to the side of the road, you can help prevent further accidents.
Get Immediate Medical Attention – Your adrenaline rush might initially mask the pain from your injuries. Conducting a quick body assessment is crucial to identifying any bleeding, fractures, sprains, lacerations, or bruised limbs and joints to prevent further complications. This will also help you communicate with emergency personnel when they inquire about your condition.
Contact The Authorities – Inform the California Highway Patrol or the police department where the collision occurred.
Document The Events Leading to The Accident – Capture every angle of the accident scene and jot down the details of the incident. Cover the "who, what, where, when, and how" aspects.
Identify All Witnesses – Keep a mental note of your location and whether there were any witnesses. If people came to your aid or were in the area, engage them in conversation. Ask about what they observed, get their names and contact details, and consent to be contacted for further assistance. It can be helpful for law enforcement, legal matters, or insurance interactions.
Call Our Bicycle Accident Law Firm at (888) 488-1391. Speak to our bicycle accident lawyers to discuss your incident without risk or obligation. We can determine whether your case has merit, help you talk to insurance companies, and assist you in filing a personal injury claim if necessary.
Bicycle Accident Statistics
The National Highway Traffic Safety Administration reported that 932 bicyclists were killed as a result of motor vehicle accidents in 2020. Compared to the 856 cyclists killed in 2019, this marks an increase of 9%.
There have been increasing fatalities and severe injuries on California's roads since 2010. Traffic fatalities and serious injuries have increased for vulnerable road users, such as pedestrians and bicyclists, since 2010, with pedestrian incidents increasing by almost 50% and bicyclist deaths increasing by 60%.
Furthermore, impaired driving-related fatalities and serious injuries have increased by 35%. For this reason, the Office of Traffic Safety (OTS) has focused on developing education and prevention programs to enhance road safety.
The OTS allotted $93.7 million for 415 traffic safety grants in 2021, focusing on initiatives that give infrastructure improvements for safer pedestrian and bicycle conditions priority.