Six people were hurt following a major multi-vehicle traffic collision in Paso Robles on Monday morning, November 22, 2021.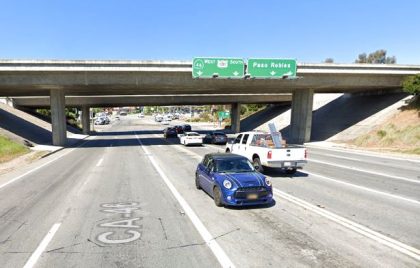 The accident happened at approximately 5:10 p.m. on Highway 101 northbound near the Highway 46 off-ramp in Paso Robles.
Several vehicles collided on the roadway for unclear reasons. The circumstances leading up to the major injury crash have not been established.
One person was seriously injured in the mishap. Meanwhile, five others sustained minor injuries. All of them were taken to an area hospital for treatment.
Additional information about the accident is unavailable at the moment. The identities of the involved parties have not been disclosed.
Local authorities are further investigating the case.

Multi-Vehicle Collision Statistics
Over the years, traffic accidents have become a major worry in the United States. As more people travel on the road, there are more accidents.
The United States has the greatest rate of road traffic deaths of any high-income country. Over 38,000 individuals are killed in automobile accidents in the United States each year. In the United States, the death rate from road accidents is 12.4 per 100,000 inhabitants.
If you have been in a car wreck in California, you'll need experienced California collision lawyers to help you navigate the process. The California Highway Patrol notes that there were approximately 277,160 people injured on California highways in 2017. That number is only climbing. It happens to California residents every day.
A multi-vehicle collision occurred in this case. Car accidents can happen in a variety of ways. One of them is multi-vehicle accidents. Typically, three or more vehicles are involved. A "chain reaction" occurs when one car collides with another, possibly prompting the second vehicle to collide with another.
Collision Attorneys for Victims of Multi-Car Crashes in San Luis Obispo County
Coping with a multi-vehicle crash lawsuit can be difficult for victims since they must deal with the stress and anguish caused by the accident.
Speaking with an attorney is frequently the initial step in obtaining payment for your medical expenditures. Your accident could have resulted in costly hospital bills, ambulance fees, surgeries, medical equipment, disability, rehabilitation, or in-home care.
Arash Law's San Luis Obispo County collision attorneys work hard for injury victims. You can count on our tenacious trial attorneys to work tirelessly to ensure that liability is apportioned appropriately in your legal case, ensuring that you receive the full compensation you are entitled to under the law.
To book your free no-obligation fatal car accident case assessment, call Arash Law at (888) 488-1391 or contact us online today.