An unidentified 58-year-old man was killed after a deadly pedestrian crash in Red Bluff on Saturday evening, November 27, 2021.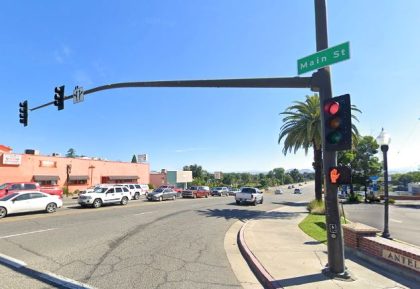 The fatal crash happened at approximately 11:40 p.m. on Main Street near River Park Way in Red Bluff.
The pedestrian was walking eastbound across Main Street when he was suddenly struck by a passing southbound vehicle.
The male pedestrian was fatally injured in the crash. He was unfortunately pronounced dead at the scene.
Information about the crash is limited at the moment. The identities of the involved parties have not been disclosed.
Local authorities are further investigating the case. They will attempt to determine the factors and the liability in the accident.

Fatal Pedestrian Accident Statistics
Pedestrian accidents are often catastrophic and even lethal. Pedestrians are not afforded the same level of protection as automobiles and motorbike riders in the event of a deadly collision.
In the last 33 years, pedestrians have been responsible for more than half of all traffic fatalities. According to the Governors Highway Safety Association, pedestrian deaths increased by 27% between 2007 and 2016, despite a decrease in other types of fatal traffic incidents of 14%.
Each year in California, several pedestrians are injured, and several others are killed in accidents.
California has the highest pedestrian fatality in the country. According to the National Highway Traffic Safety Administration, California has a higher rate of fatalities than the rest of the country. In California alone, 14,000 pedestrians were injured, and 893 died in car accidents in 2018.
In many of these pedestrian accidents, drivers are distracted, speeding, drunk, reckless, driving in bad weather or the wrong way, or failing to obey traffic laws.
Fatal Pedestrian Accident Lawyers for Victims in Tehama County
After a deadly pedestrian accident, the victim's family is frequently left confused about what to do next. The majority of insurance firms are not on their side. They could easily be tricked into accepting a settlement substantially below the genuine value of their claim.
To avoid this, you must retain the services of an experienced pedestrian lawyer to handle your wrongful death lawsuit.
The professional Tehama County pedestrian accident lawyers at Arash Law have considerable expertise and understanding defending California pedestrians who have been injured or killed in pedestrian accidents.
Our attorneys will also perform an immediate investigation to gather evidence while it is still available. We can also handle talks with the insurance company, calculate your damages, and use proven legal strategies during settlement negotiations and potential litigation.
Call our hotline now at (888) 488-1391 for a FREE Consultation or pay us a visit in one of our offices in Los Angeles, Sacramento, San Francisco, Riverside, Orange County, and San Diego.