One unidentified person was killed after a deadly motorcycle crash in Fremont on Monday night, December 6, 2021.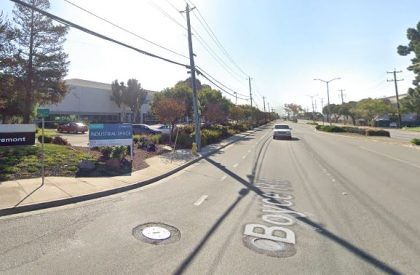 The fatal accident occurred on Boyce Road north of Stewart Avenue in Fremont at approximately 7:30 p.m.
A large box truck and a motorcyclist collided on the roadway for unclear reasons. The circumstances leading up to the accident have not been established.
Unfortunately, the motorcycle;e rider was fatally injured in the crash. He was pronounced dead at the scene. Meanwhile, the box truck operator remained at the scene and willingly cooperated with authorities. He was uninjured in the mishap.
The identities of the involved parties have not been disclosed. Additional information about the crash is unavailable at the moment.
The accident is currently under further investigation.

Fatal Motorcycle Accident Statistics
Motorcycle riders are undeniably among the most vulnerable road users. Motorcycle riders are 16 times more likely to be injured and 35 times more likely to be killed in a crash than automobile passengers.
According to the National Highway Traffic Safety Administration, 4,985 bicyclists died in motorcycle accidents in the United States in 2018. (NHTSA).
California is the perfect setting for motorcycle riders to take in the scenery. There's plenty to take in, whether in the Bay Area or along Highway 101. Sadly, riding a motorcycle comes with many risks in California. Here motorcycle deaths account for 17 percent of all fatalities on roadways. California's total motorcycle accident fatalities are second only to Florida.
In California, almost 800,000 motorcycles are registered. As a result, California has a greater rate of motorcycle accidents than other states. In 2017, there were 16,505 motorcycle accidents in California, resulting in 15,527 injuries and 541 fatalities.
Motorcycle accidents are frequently caused by distracted driving, speeding, drunk driving, reckless driving, adverse weather, wrong-way driving, and failing to respect traffic laws.
Motorcycle Accident Attorneys for Victims in Alameda County
The stress and grief following the death of a loved one in an accident can be too much to bear. Professional wrongful death attorneys can keep the family up to date on the official investigation while protecting their client's legal rights and best interests.
While nothing can undo the damage caused by a motorbike accident, the civil courts can provide financial compensation to wounded parties. Speak with an expert wrongful death attorney as soon as possible after a motorcycle accident.
Our objective is to preserve the rights of crash victims and aid them in negotiating with giant insurance firms that do not have their best interests in mind. You have nothing to lose by getting in touch with us.
We provide free consultations with no obligation to hire us. We also work on a contingency fee basis, so you don't have to pay anything until you are compensated. Contact us online or by phone at (888) 488-1391 to talk to one of our experienced Alameda County fatal motorcycle accident lawyers at Arash Law.