One man was killed while a woman was injured following a three-vehicle traffic collision on Highway 101 on Saturday evening, December 11, 2021.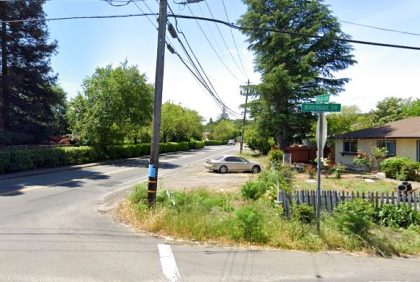 The accident happened on Highway 101, just south of the Petaluma Boulevard exit, at around 5:44 p.m.
A southbound Chevrolet Silverado was traveling on Highway 101 when it rear-ended a Ford F250 for unclear reasons. The Ford F250 was reportedly either slowed or stopped for the traffic ahead.
A third vehicle was then involved in the crash. A Nissan Quest heading southbound crashed into the two cars. Due to the severity of the impact, both the Chevrolet and the Ford swerved to the left and crashed into the center median wall.
The Chevrolet driver was pronounced dead at the scene. Meanwhile, a female passenger in the Chevrolet was seriously injured in the crash. She was rushed to Santa Rosa Memorial Hospital for treatment.
The identities of the involved parties have not been disclosed. Local authorities are further investigating the cause of the accident.

Multi-Vehicle Collision Statistics
Car accidents happen more often than you think. Every 60 seconds, a car accident occurs somewhere in the United States. This is based on the National Highway Traffic Administration. This means about 5.25 million car accidents in the United States each year.
In the United States, at least 6 million accidents happen on the roads every year. At least 33,244 people were killed when they were hit by a car or truck in 2019.
In this case, a fatal multi-vehicle crash happened. A two-car accident is usually the first step in a multi-car accident. If the first collision leads to more collisions, the whole accident is called a multi-vehicle or chain-reaction collision.
These crashes are commonly caused by drunk driving, speeding, and distracted driving. The best way to avoid car crashes is by being a responsible driver and following road rules.
Collision Attorneys for Victims in Sonoma County
After a fatal multi-vehicle collision, the victim's family may be left devastated and hurt by their loss. Trying to deal with cases like this can be difficult, which is why it's important to hire a lawyer who has a lot of experience.
There are a lot of costs that come with a wrongful death lawsuit for a car accident. The compensation you'll receive from the wrongful death lawsuit can help pay for the expensive medical bills and funeral expenses. It can also help people who have lost money because of an accident or a sudden death. Legal action could also help stop other families from going through the same thing.
Talk to your California car accident lawyer about your case. Your lawyer can give you a better idea of how strong your case is and how much money you might be able to get. Your lawyer can also look into the accident, get records to find out what happened, and work with the insurance company to get you the most money possible.
A fatal collision lawyer from our Arash Law firm can help you with the legal issues after a deadly accident in Sonoma County. Call Arash Law today at (888) 488-1391 or send us an email to set up a free, no-obligation review of your fatal car accident case.