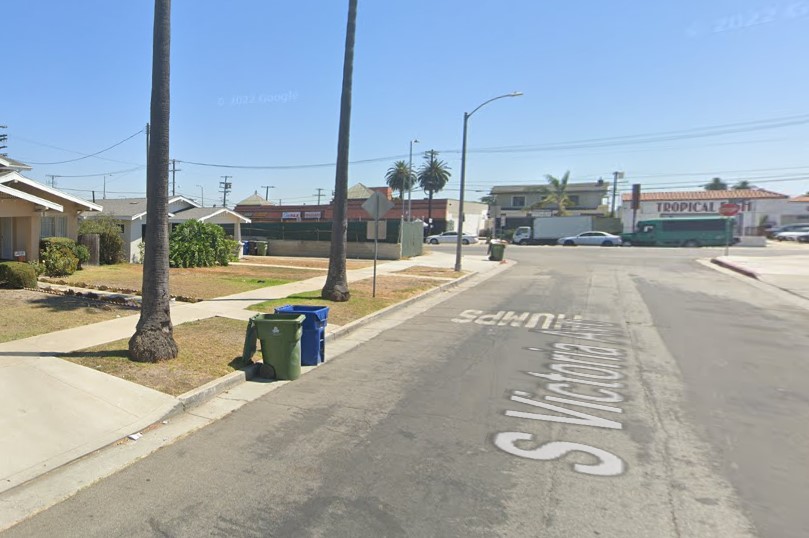 An 83-year-old man was hospitalized after a dog attack involving two stray Pitbulls in South Los Angeles on Friday, December 16, 2022.
According to local authorities, the dog attack occurred in the Crenshaw and Slauson neighborhood in the front yard of the victim's own house.
The elderly victim, Jimmy L., was getting ready to fetch his wife from a senior center when he stepped outside his home and observed the two dogs approaching him. They jumped on him, knocked him down, and mauled him.
Neighbors attempted to get the dogs off, but they won't move until the responders arrived. The victim was brought to Dignity Health hospital for sustaining severed arteries, broken tendons, and damaged nerves.
He was flown to a Riverside hospital when they realized through a CT scan that he required first-level trauma and a hand surgeon. He now stays in Kaiser in West LA for recovery after spending time in the ICU in Riverside.
The Los Angeles County Animal Control helped locate the dogs and traced them to an owner living in the same area. People claimed that wasn't the first time they'd seen those dogs roaming around the neighborhood.
The investigation into the dog attack continued.

Dog Bite Injury Statistics
The Centers for Disease Control and Prevention estimate that 4.5 million Americans are bitten by dogs annually, with over 800,000 requiring medical attention. Children make up a disproportionately large proportion of the population that is bitten.
In 2019, the most fatal dog bites occurred in California. Fifteen children and 21 adults lost their lives due to dog attacks in 2018.
When it comes to canine assaults, state regulations vary widely. If a dog attack case is brought before a judge in California, that judge must follow the processes outlined in Section 3342 of the Penal Code. Dog owners are held responsible for any injuries caused by their pets while in public or private places where they have a right to be under this clause.
Due to the prevalence of dog bites, caution is advised when petting dogs. Keep your cool and stay away from the dog as much as possible since they may bite without provocation.
Dog Accident Lawyers in Los Angeles
The scenario can escalate quickly into something dangerous and unpleasant when numerous dogs are present. Surviving attacks seldom leave victims with superficial wounds like cuts, scrapes, and bruises. If a dog has bitten you, you might want to take precautions by vaccinating against rabies.
Puncture wounds from dog bites are notoriously painful and slow to heal. After a dog attack, getting medical help should be your top priority. If medical practitioners can tend to these wounds swiftly, there is hope for a more favorable prognosis. After that, you should consult a seasoned attorney regarding your dog bite claim.
Our trusted dog bite injury lawyers in Los Angeles have extensive experience and accolades advocating for accident victims. Our clients have been awarded compensation totaling $400 million.
Call (888) 488-1391 now or click the "Do I Have a Case?" on our website to set up a free consultation with one of our attorneys.