A 76-year-old woman was killed after a fatal multi-vehicle collision in Red Bluff on Friday evening, December 17, 2021.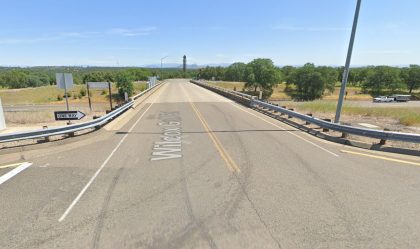 The fatal crash transpired at approximately 5:00 p.m. on Interstate 5 near Wilcox Road in Red Bluff.
A 2016 Jeep crashed into a 2002 Honda for unclear reasons. The impact pushed the Honda forward into a Ford. Due to the severity of the impact, one of the cars caught fire and covered a portion of the Honda.
The 76-year-old woman driving the Honda was pronounced dead at the scene. It's unclear whether other people were injured in the crash.
It's unclear whether intoxication played a role in the fatal crash. The identities of the involved parties have not been disclosed.
Local authorities are further investigating the case. They will attempt to determine the factors and the liability in the crash.


Fatal Multi-Vehicle Accident Statistics
According to the Fatality Analysis Reporting System (FARS) of the U.S. Department of Transportation, 33,654 fatal car accidents in 2018 killed 36,560 people.
Accidents involving more than one car aren't the most common, but when they do happen, they can cause many personal injuries and damage to property.
Bitter legal fights can happen over who was at fault for causing a big accident. Disputes can make it more difficult to get money for your injuries.
A multi-vehicle collision happens when there are three or more cars involved in the accident simultaneously. A "chain reaction" crash is usually what causes it. This kind of accident can be hard to deal with because there are many people involved.
These types of accidents are often caused by drunk driving, speeding, and being distracted while driving, among other things.
Fatal Collision Lawyers for Victims in Tehama County
Many people find it very difficult to deal with when they quickly lose someone they care about in a fatal multi-vehicle crash. The victim's family can file a wrongful death claim with the help of their lawyer while they wait for the official investigation results.
Our Tehama County fatal collision lawyers from Arash Law can help you get money to pay for things like medical bills, funeral costs, pain, and suffering for victims' families, lost wages, and the pain that victims' families have been through.
During this difficult time, attorneys can also be a good source of information about the law for the people who have been hurt. They will fight hard for their client's rights and best interests, and they will make sure that the person who did something wrong is held accountable for their actions.
People who work at Arash Law are very good at dealing with people who have been hurt in car accidents and other types of accidents. Getting you the best deal possible for your legal case is our goal, and we want to do that. When you call us at (888) 488-1391 today, you can talk to a lawyer right away. Consultations are always free.