Two people were hurt after a police chase involving a drunk driver in the Arlington Heights area ended in a car crash on Monday morning, December 20, 2021.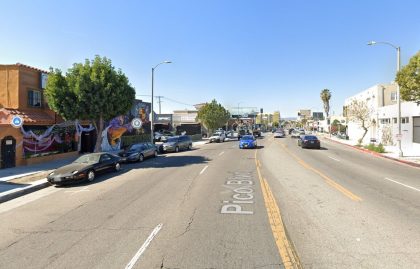 The accident happened in the area of Pico Boulevard and Fourth Avenue in the Arlington Heights area at around 9:00 a.m.
The Los Angeles Police chased a suspected drunk driver when the suspect's vehicle crashed into a parked car at the intersection.
One person inside the parked vehicle sustained unspecified injuries and was treated at the scene. Meanwhile, the suspect and his passenger were also injured in the crash. They were taken to an area hospital for treatment.
Additional details on the accident are unavailable at the moment. The identities of the involved parties have not been disclosed.
An active investigation of the crash is currently underway.


DUI Crash Statistics
In this case, the defendant was clearly at fault because he was driving while under the influence of drugs at the time of the collision. Driving under the influence of drugs or alcohol is one of the most reckless and hazardous things a driver can do.
Everyone has the right to travel safely. Intoxicated drivers endanger the lives of others – as well as their own.
Every day, roughly 30 people die in drunk driving incidents in the United States, according to the National Highway Traffic Safety Administration (NHTSA).
Approximately 10,000 people are killed each year in DUI crashes, according to the National Highway Traffic Safety Administration (NHTSA). According to the Centers for Disease Control and Prevention, drugs and alcohol are involved in roughly 18% of all fatal motor vehicle accidents.
When there are DUI accidents, the ensuing crashes are considerably more likely to result in serious injuries. Because drunk drivers are more prone to engage in risky or harmful activity, this is the case. Many DUI accidents happen at fast speeds.
Los Angeles Car Accident Attorneys for Victims of DUI Crashes
Car accidents often cause severe stress and trauma for the involved parties. Victims might be confused about what they need to do next during the extreme shock and stress. This is why it is essential to consult an experienced Los Angeles car accident attorney near you.
After being injured in a car accident, you should immediately contact a personal injury lawyer for practical legal advice and guidance.
Personal injury and wrongful death litigation focus on our legal team at Arash Law. We support the families of accident victims in their efforts to obtain restitution. Our lawyers will fight for your rights and help you get the compensation you deserve for your losses, injuries, and discomfort.
The experienced Los Angeles County car accident attorneys at Arash Law have handled many injury claims across California. We can help you receive the maximum compensation for your claim. Call us now at (888) 488-1391 for a free consultation with one of our attorneys.