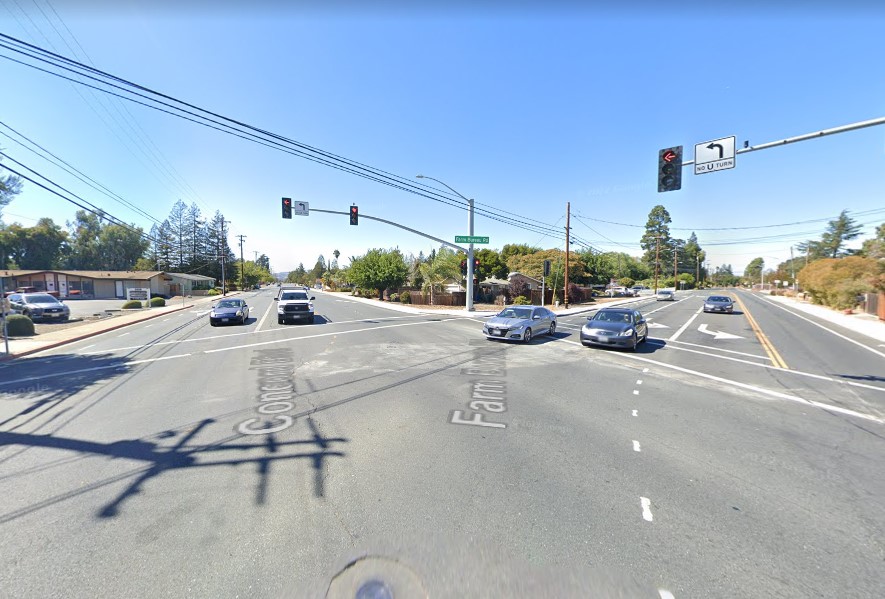 Police are looking for a truck driver after a hit-and-run crash that injured a bicyclist in Concord Wednesday night, December 21, 2022.
The collision reportedly transpired around 10:25 p.m. at Concord Boulevard and Farm Bureau Road intersection.
Authorities stated that the victim was struck by the vehicle as it was driving up Concord Boulevard while they were both on Farm Bureau Road.
Following the crash, the truck's driver escaped while traveling east on Concord Boulevard.
The bicycle's 57-year-old rider was transferred to a hospital. According to authorities, he was released on December 30 and is recuperating at home.
The vehicle was identified as a silver or gray 2000–2008 Toyota Tundra with an extended cab based on camera footage found in the vicinity.
According to the police, the truck's front has minor damage.

Hit-And-Run Crash Statistics
According to the AAA Foundation for Traffic Safety, 680,000 hit-and-run accidents occur in the United States annually.
The number of fatal hit-and-run incidents has significantly increased. These mishaps resulted in 24% of all pedestrian fatalities in 2020.
Recent research indicates that California has the highest national rate of severe injuries and fatalities to pedestrians. In 2012, 893 pedestrians were murdered, and around 14,000 were injured in California.
When a vehicle collides with another, but the driver escapes without aiding the wounded party, it is called a hit-and-run accident. In addition to the grief and suffering caused by injury accidents, hit-and-run incidents can worsen if victims are refused medical care or do not seek it.
Pedestrians are more likely to suffer harm or lose their lives when cars fail to yield to them or brake suddenly. As a precaution, pedestrians should refrain from drinking and using drugs when crossing parking lots and driveways.
Hit-And-Run Accident Lawyers in Concord
Fatal accidents often result in extensive medical bills and extended periods of unemployment for their victims. Aside from physical discomfort, patients may experience emotional distress as well.
It might be challenging to file a claim and receive compensation. When pressed by an insurance company, you need legal counsel to safeguard your rights. Depending on the data gathered, your claim might be rejected, or the driver's liability might be lessened.
Our hit-and-run accident attorneys in Concord are committed to investigating the case as soon as possible. The strategies we employ when dealing with insurance companies ensure that damages are assessed fairly when a settlement is reached.
Our firm has paid out more than 400 million dollars in claims on behalf of clients across the state. As a law firm with over ten years of experience, we can provide sound legal advice to our clients.
Call us at (888) 488-1391 to speak with one of our reputable attorneys, or use the "Do I Have A Case?" form on our website.