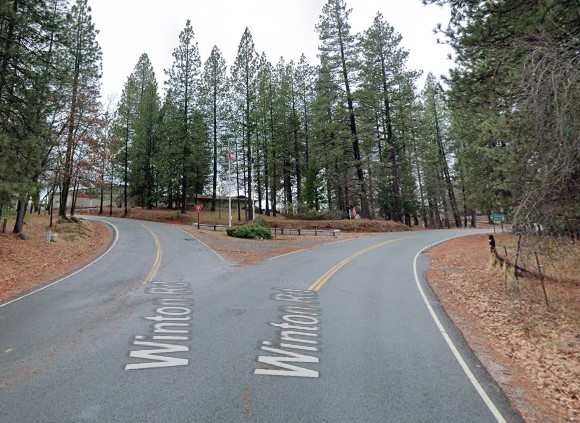 The 40-year-old driver, Emily A., was arrested after a suspected DUI crash in Calaveras County on December 23, 2022.
Reports confirmed that the crash occurred on Friday on Winton Road in San Andreas.
According to authorities, the 40-year-old Jeep Cherokee was traveling eastbound at an unknown speed, and 53-year-old Sandra R. drove a 2008 Cadillac at 10-15 mph.
While negotiating a right-hand turn off the road, the 40-year-old driver permitted her vehicle to enter the westbound lane and into the other car's path.
The Jeep Cherokee's left front crashed with the Cadillac's left front. Both automobiles overturned and landed on their sides due to the collision.
Emergency responders arrived at the scene and extricated one driver from the car.
The 53-year-old driver could depart her vehicle independently and refused to be brought to a medical facility.
Emily A. was arrested for driving while under the influence of drugs and alcohol.
At this time, no additional information has been disclosed.

DUI Collision Statistics
The National Highway Traffic Safety Administration reported that 32 people die in drunk-driving crashes daily in the United States, or one every 45 minutes.
The number of alcohol-impaired driving traffic fatalities in 2020 is expected to be 11,654, a 14% rise over 2019.
In 2017, based on data from the California DUI Management Information System, alcohol-related collision deaths increased by 5.8% after rising by 6.9% in 2016.
Drunk driving threatens drivers, other road users, and the environment. Annually, drunk drivers waste 2 billion gallons of fuel due to their irresponsible driving.
These statistics illustrate the need for everyone to watch their drinking habits and avoid driving after drinking excessively.
DUI Accident Lawyers for Victims in Calaveras County
After being injured in a DUI crash, you might experience various emotions. You might express anger, confusion, or worry. You might well be interested in what occurs next.
You could sue the negligent driver who caused your injuries for personal damages. Financial struggles arise from missed salaries and medical expenses for the victims of these accidents.
A drunk driving accident is unlikely to leave you uninjured. In case of an injury sustained during a car accident in California, you are protected by the state's injury law.
Our DUI accident victims' lawyers in Calaveras County are persistent in their fight for justice on behalf of their clients in these cases. Drunk drivers should bear criminal and financial responsibility when threatening others' lives.
Our clients rely on us to aggressively pursue maximum compensation to pay for life-saving medical care and support their families. To speak with one of our DUI accident attorneys, call us at (888) 488-1391 or through our website's "Do I Have A Case?" form.