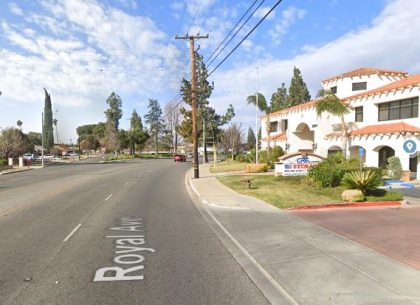 A 71-year-old man was killed after a fatal bicycle crash in Simi Valley on Friday night, December 24, 2021.
The accident transpired at approximately 7:10 p.m. on Royal Avenue, west of First Street in Simi Valley.
An SUV and a bicyclist collided on the roadway for unclear reasons. The SUV driver remained at the scene and willingly cooperated with authorities.
Unfortunately, the 71-year-old bicycle rider was pronounced dead at the scene. The identities of both parties have not been disclosed.
Local authorities are further investigating the case. Witnesses that can provide more information about the crash are urged to call the Simi Valley police accident investigators Laura Austin at 805-583-6183 or Cody Dee at 805-583-6224.

Fatal Bicycle Accident Statistics
In a crash between a bicycle and a car, the car always wins. Those who ride bikes are called "vulnerable road users," or those who are most likely to get hurt in an accident. Even if bicyclists wear helmets, they can still get serious and even life-threatening injuries in accidents with cars.
Several laws protect bicyclists in the United States, but they still die in accidents. Bicyclists were killed in the United States at a rate of about 800 a year in 2018. State by state, California has the most bicycling crash deaths per year in the country each year.
Most of these accidents happen in cities, where cars and bicycles interact the most. Some common reasons why bicycle accidents occur are drivers failing to check for bikes before pulling out didn't stopping at a stop sign or red light, or didn't pay attention while driving in many of these cases.
It can happen if someone is texting while driving, drunk, or careless when they are behind the wheel. Motor vehicle drivers are often unharmed while the bicyclist is killed.
Fatal Bicycle Accident Lawyers for Victims in Ventura County
It can be hard to deal with for the family of someone who died in a bicycle accident. Their emotional state may be affected by the sudden death of someone close to them.
When you're in a situation like this, it's important to have an experienced wrongful death lawyer on your side. Filing a wrongful death claim with the help of your lawyer is important because the victim's family will get money for things like medical bills, lost wages, emotional trauma, and pain and suffering because of the accident.
Our Ventura County fatal bicycle accident lawyers at Arash Law can help you with your case. We know how you feel about the sudden death of your loved one. To make things easier for you, we can file a claim and talk to the insurance company on your behalf.
Don't hesitate to talk to one of our attorneys from Arash Law now if you have a bicycle accident in California and want to know what you can do. Call us at (888) 488-1391 or email us.