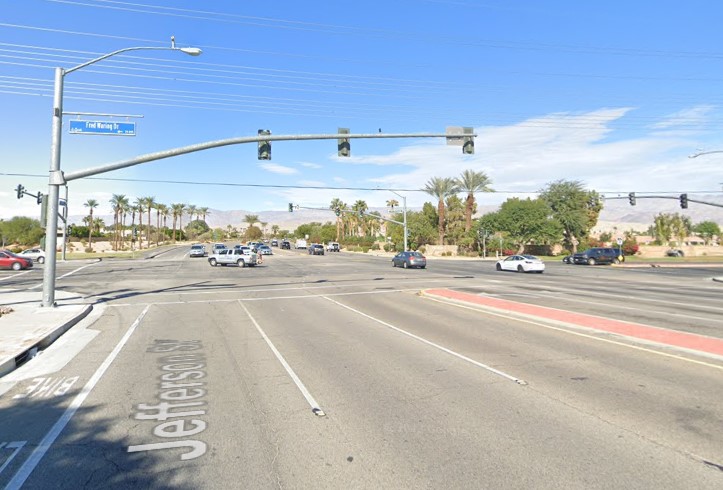 Several people were injured following a multi-vehicle collision in La Quinta, Riverside County, on early Christmas evening, Sunday, December 25, 2022.
According to the Riverside County Sheriff's Department, the 3-car crash occurred around 5:20 p.m. near the intersection of Jefferson Street and Fred Waring Drive.
Investigators concluded that a car that ran a red light was to blame for the collision and the motorist was under the influence of alcohol. He was detained for DUI and causing a crash that resulted in injuries.
The passengers of the other vehicles involved were transferred to a nearby hospital for further assessment and treatment after suffering minor injuries. It is unclear how many were injured and how much the extent of their injuries was.
The route near the crash was briefly stopped for safety concerns but was eventually reopened.

Drunk Driving Accident Statistics
The National Highway Traffic Safety Administration estimates that over 10,000 people lose their lives each year due to drunk driving. Substance abuse contributes to about 20% of fatal car accidents.
Each year, 2,000 people in California lose their lives and 30,000 are injured as a result of car accidents in the Golden State. Drunk driving is a major contributor. A conviction for drunk driving can have terrible monetary ramifications.
Drunk drivers pose a greater threat to other motorists due to their poor judgment, slower reaction times, and reduced control of their vehicles. It is the responsibility of every individual not knowingly to place themselves in harm's way.
Victims of drunk driving accidents never merit the stigmatization that often comes with their wounds. Seek the advice of legal counsel before agreeing to anything or participating in any interviews. Seek the advice of an attorney specializing in cases involving injuries caused by drunk drivers if you or a loved one has been wounded in an accident.
Drunk Driving Accident Lawyers for Victims in La Quinta
Victims of accidents caused by drunk drivers in California are entitled to the same legal protections as other accident victims, including the ability to sue for damages for their injuries or loss of life.
To discuss your case and learn how to negotiate a fair settlement with the insurance company, please contact us to set up a conference with one of our experienced attorneys.
Our trusted drunk driving accident victim lawyers in La Quinta have extensive experience and accolades advocating for accident victims. Our clients have been awarded compensation totaling $400 million.
Call (888) 488-1391 now or click the "Do I Have a Case?" on our website to set up a free consultation with one of our attorneys.