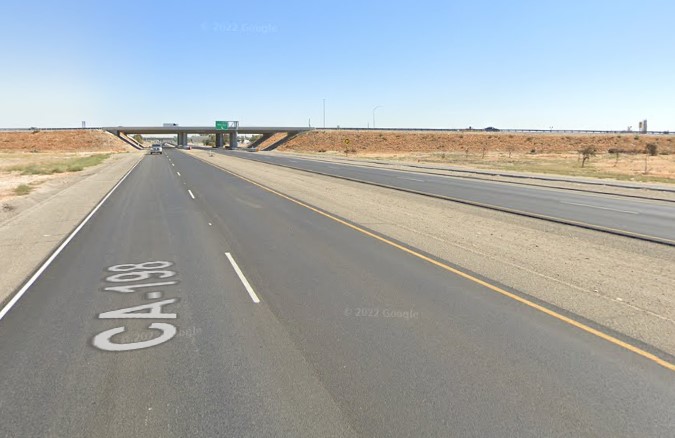 Two people were killed in a solo vehicle rollover crash in Lemoore, Kings County, on Monday morning, December 26, 2022.
According to the California Highway Patrol, the deadly crash occurred shortly before 7:15 a.m. on Highway 198 in the westbound lane, west of Highway 41.
CHP officials responded to the scene and found a 2004 Subaru rolled over on Highway 198's north shoulder after it left the roadway based on the marks left by the vehicle on the road.
The vehicle's two male occupants of unknown origins were declared dead on the spot. One is 24 years old, while the other is reportedly close in age.
It is yet unknown whether alcohol or narcotics played a role. Additionally, CHP claim they do not think fog played a role because visibility was only approximately 1000 feet.

Fatal Car Accident Statistics
The National Safety Council reports an increase in traffic deaths across the country in 2020 due to causes such as drivers failing to wear seatbelts, violating speed limits, and driving under the influence of alcohol or drugs. The previous three years saw a decrease in death rates, so this 8.3% increase is particularly shocking. In 2020, there were 42,338 people killed in car accidents, an increase from 39,107 in 2019.
Deaths per 10,000 registered automobiles have decreased from 33 in 1913 to 1.53 in 2020, a 95% decrease, despite this rise. Only 1.3 million cars were on the road in 1913, but they claimed the lives of 4,200 individuals. In 2020, 276 million automobiles were on the road, and 42,338 people lost their lives.
When compared to 2010, 2020 saw a decrease in population (0.4% more people), registered automobiles (-0.2%), and kilometers traveled (-11.0%). The ensuing increases were 7.9% for individuals, 8.5% for vehicles, and 21.7% for deaths per mile traveled.
By 2020, over 4.81 million people had sought medical attention following a car crash-related injury. The cost of caring for those harmed in car crashes was estimated to be $473.2 billion. It's expensive for businesses to have employees miss time at work and pay for their medical bills, paperwork, and damage to corporate vehicles.
Car Accident Lawyers in Kings County
In the event of a car accident that causes bodily harm, property damage, or death, any California resident has the right to seek monetary compensation. As soon as possible, please contact a member of our legal team to explore options for resolving your insurance claim.
If you or a loved one has been injured and you want to discuss your potential legal options in the event of a personal injury or wrongful death lawsuit, please don't hesitate to contact us now for a free consultation with one of our experts.
Our trusted car accident lawyers in Kings County have the recognition and vast experience advocating for accident victims. Our clients have been awarded compensation totaling $400 million.
Contact (888) 488-1391 or click the "Do I Have a Case?" on our website to schedule a free consultation with one of our lawyers.