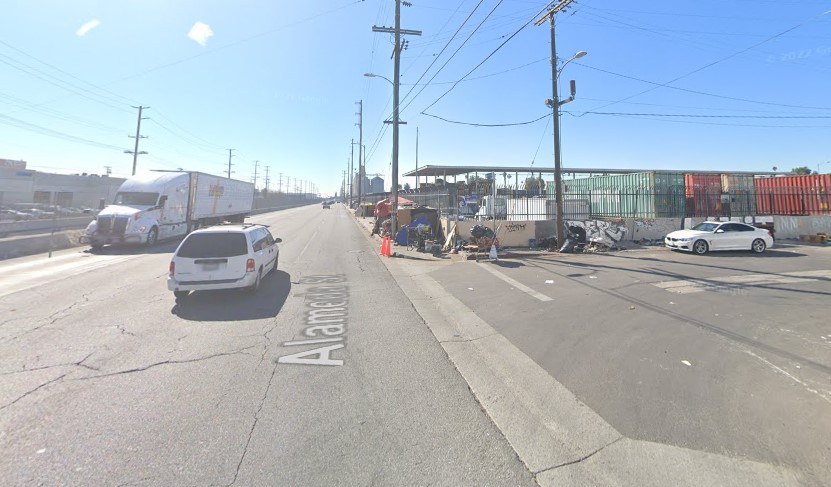 Authorities said a male pedestrian was killed after being struck by two hit-and-run drivers in Los Angeles on Monday evening, December 26, 2022.
According to the Los Angeles Police Department, the fatal pedestrian crash occurred around 10:00 p.m. at the 50th and Alameda Streets intersection in South Los Angeles.
The victim was reportedly walking outside a marked crosswalk when he was hit by the first car that sped off after the crash. He was hit by a second car while on the pavement, and the driver also fled the scene.
The victim's name and age have not been disclosed, but investigators thought he might have been an unsheltered local.
Authorities claimed that neither driver made a help stop. There are no descriptions of the suspects' cars at this point in the investigation.
The LAPD is requesting anyone with knowledge to get in touch.

Fatal Hit-and-Run Accident Statistics
In the United States, the legal repercussions for causing an accident and then fleeing the scene at high speed are severe. If the driver can be traced, they will almost definitely be found guilty and given severe punishment.
Every day in the United States, at least one person causes an accident and then escapes the scene. Since 2006, over 2,000 people have lost their lives in such events. More than 60% of the victims were likely pedestrians.
Every five times a pedestrian is injured in an accident, one driver is not apprehended. Many drivers get drunk and then just walk away from their cars (drinking, licensing problems, fear of being caught).
Between 2007 and 2016, the overall number of road fatalities decreased by 14%, but the number of pedestrian fatalities increased by an alarming 27%.
From 2009 to 2016, hit-and-run accidents accounted for over half of all accidental deaths in California. A number of the 3,562 deaths that occurred in the USA were in the state of California.
Hit-and-Run Accident Victim Lawyers in Los Angeles
In the event that the at-fault party escapes the scene of an accident, the victim's rights under California law remain unaffected.
To ensure you receive the most money possible from your insurance company, our skilled lawyers will guide you through the whole process of filing a personal injury claim.
Get in touch with one of our expert lawyers immediately for guidance on how to present your case to optimize your financial return.
Our trusted hit-and-run accident lawyers for victims in Los Angeles have extensive experience and accolades advocating for accident victims. Our clients have been awarded compensation totaling $400 million.
Call (888) 488-1391 now or click the "Do I Have a Case?" on our website to set up a free consultation with one of our attorneys.