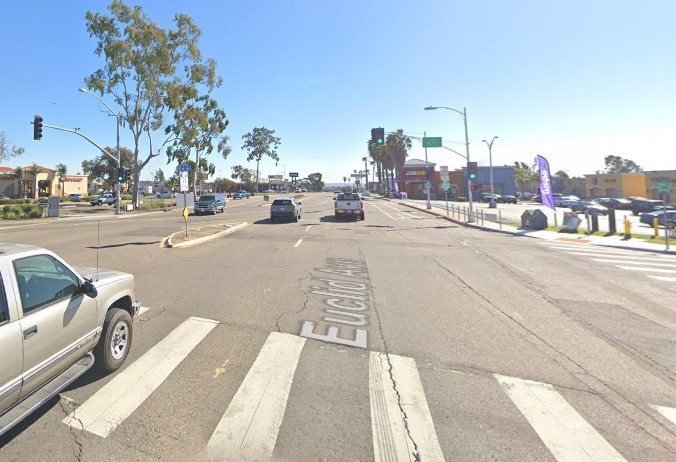 Authorities said a 54-year-old man was hospitalized after being hit by a vehicle while riding his scooter in Webster, San Diego, on Monday afternoon, December 26, 2022.
The San Diego Police Department said the crash occurred shortly before 5:00 p.m. at the Euclid Avenue and Elm Street intersection.
The man was riding his electric scooter east on 5000 Elm Street when a 49-year-old driver heading south on 1800 Euclid avenue struck him as he entered the junction against a red light.
The scooter rider sustained a femur fracture and was transported to the hospital with non-life-threatening wounds. There is no information on the condition of the car driver.
As the Traffic Division of the San Diego Police investigated the crash, neither party was suspected of driving under the influence.

Scooter Accident Statistics
Riders of scooters put themselves in danger of being engaged in car accidents and receiving potentially fatal injuries. Scooter accidents can be very dangerous and even lethal.
Between 2014 and 2018, the number of scooter-related injuries and hospitalizations in the United States increased by 222% to roughly 39,000.
The nationwide injury rate for scooters in the US increased from 6 to 19 per 100,000. The majority of cyclists who sustained non-life-threatening injuries were between the ages of 18 and 34.
Most often, those involved in scooter accidents suffer from concussions, cuts, and other head injuries. Over 32 percent of the annual 14,651 e-scooter accidents involve a head injury. These are by no means the only forms of serious injury.
Wearing helmets and investing in a sturdy scooter can help riders avoid head injuries. As an additional safety precaution, you should stay off your scooter after dark when visibility is at its lowest.
Scooter Accident Lawyers in San Diego
If a scooter rider collides with a car or other significant object, the rider may not survive. Falling or being thrown from the scooter might cause serious injury. If a family member has been hurt in a scooter accident, you may be confused about your rights as a victim.
A personal injury or wrongful death lawsuit can be filed by a representative on behalf of a deceased person or the injured person. This is typically a spouse or a child.
Our trusted scooter accident lawyers in San Diego have the recognition and vast experience advocating for accident victims. Our clients have been awarded compensation totaling $400 million.
Contact (888) 488-1391 or click the "Do I Have a Case?" on our website to schedule a free consultation with one of our lawyers.