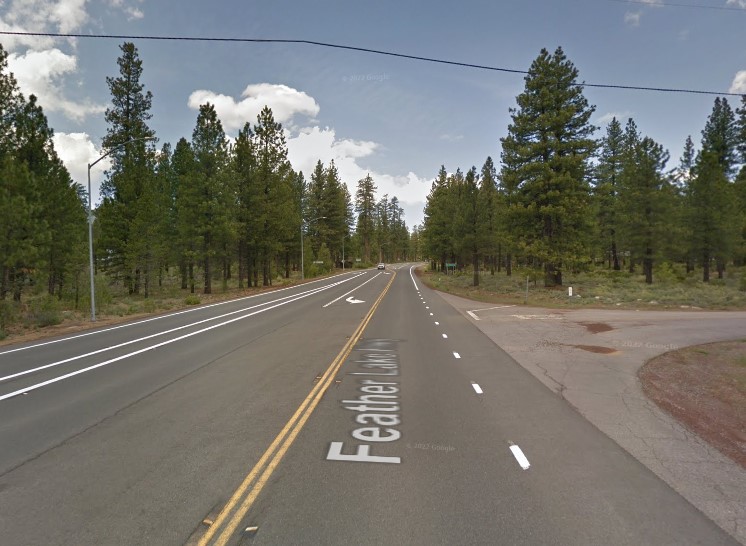 A woman was killed, and three were injured after a two-vehicle crash in Lassen County on Tuesday afternoon, December 27, 2022.
According to reports, the collision occurred around 5:19 p.m. on Borgard Avenue, State Route 44.
Authorities reported that 66-year-old Debbi L. drove a 2009 Ford truck eastbound, and a 2006 Buick, driven by a 51-year-old driver, was heading west on the highway with two passengers in the vehicle.
For unknown reasons, the two vehicles crashed head-on.
Paramedics were called and pronounced the Buick driver dead at the scene. Three other victims sustained minor to moderate injuries and were transported to Banner-Lassen hospital in Susanville.
Investigators have not released the victim's name, pending notification of his next of kin.
The crash is still being investigated, and the CHP is looking for witnesses who may have seen what happened. Those with information are urged to dial 530-252-1800.

Fatal Two-Vehicle Crash Statistics
The number of road fatalities in the US has considerably increased in recent years. According to estimates, more than a million people die in auto accidents yearly. Three thousand two hundred eighty-seven people perish in these collisions each day.
Auto accidents result in 20 and 50 million non-fatal injuries, and many victims have long-term disabilities. Over the past ten years, it has been accountable for 8% of the fatal accidents in the state.
3,322 Californians lose their lives in automobile accidents every year, which has increased by 33% since 2010, according to the NHTSA's Fatality and Injury Reporting System Tool.
People involved in traffic accidents suffer significant financial losses, as do their families and entire nations. An accident reduces output and increases medical expenses and time away from work or school.
To keep yourself safe on the road, keep a safe distance between the cars in front of and behind you, be aware of potential dangers, and follow traffic regulations. There are still many road accident fatalities even with these safety precautions.
Car Accident Lawyers in Lassen County
Automobile accident victims frequently pass away or suffer severe injuries for years. The force of the hit can cause head injuries, fractured bones, lacerations, brain injuries, spinal injuries, and head traumas.
After a car accident, you might be curious about the value of your claim. This is especially true when there are high medical costs and lost wages.
The circumstances surrounding any personal injury in these collisions are complex. It may take days or even months to identify the accident's causes. The investigation team must pay special attention to and pinpoint all of the accident's contributing circumstances.
Our car accident attorneys in Lassen County have recovered $400,000,000 in settlements for clients injured in these collisions. Our legal team has the expertise and knowledge to win your case regardless of the accident's causes, at-fault parties, legal requirements, or injuries.
You can count on us to safeguard your legal rights. For assistance recovering considerable financial benefits, call (888) 488-1391 or complete our "Do I Have A Case?" form.