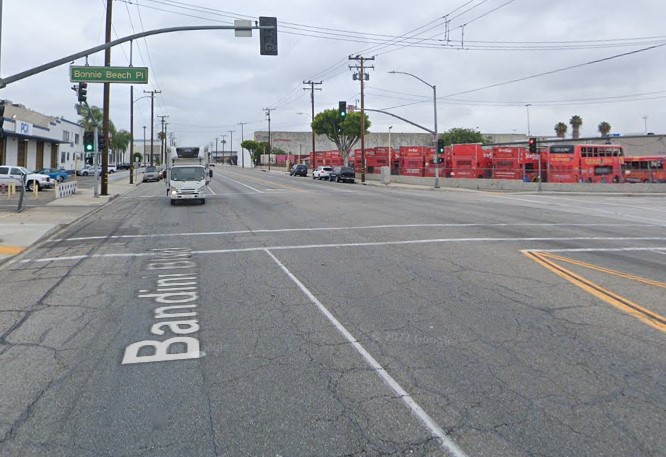 One individual was killed, and two children and another were seriously injured in a vehicle and tractor-trailer collision in Vernon, Los Angeles County, on Tuesday afternoon, December 27, 2022.
According to local authorities, the fatal crash where a Mustang got stuck beneath the big rig occurred shortly before 4:00 p.m. at the Bandini Boulevard and Bonnie Beach Place intersection.
The roof of the vehicle was sheared off as it became jammed beneath the semi-truck.
Officials said one person was pronounced dead at the site. The two kids and another adult were transported to a nearby trauma center. Their condition remains unknown.
Investigations are ongoing to determine what caused the crash, as it was not evident if wet roads brought by Tuesday's downpour contributed to the crash.

Fatal Truck Accident Statistics
Because trucks are more robustly constructed and cover their occupants better than other vehicles or pedestrians, truck drivers are less likely to be involved in accidents. The National Safety Council reports that this is the leading cause of death for motorists and pedestrians alike.
More than 4,000 people each year die in accidents involving trucks in the United States. Large vehicles account for only 2% of accidents, but they cause 11% of fatalities.
In California, both the state and federal maximum allowed speed for operating a large commercial vehicle is 55 miles per hour. We need to reduce the maximum speed limit for semi-trucks if we want to lessen the number of accidents involving these vehicles.
More than 28,000 truck-related accidents are recorded annually in the Golden State, according to the California Office of Traffic Safety. Over the course of 2017, 359 lives were lost and another 9,000 were injured.
Truck Accident Lawyers in Los Angeles County
When it comes to filing lawsuits in California to seek compensation for injuries sustained in truck accidents, victims have the same rights as victims of other types of traffic accidents.
Our well-regarded law office is here to help you receive the best possible result or settlement if you find yourself in need of legal representation in this area.
One of our attorneys will meet with you to discuss your case in an effort to improve the settlement offer you receive.
Our trusted big rig accident lawyers in Los Angeles County have extensive experience and accolades advocating for accident victims. Our clients have been awarded compensation totaling $400 million.
Call (888) 488-1391 now or click the "Do I Have a Case?" on our website to set up a free consultation with one of our attorneys.