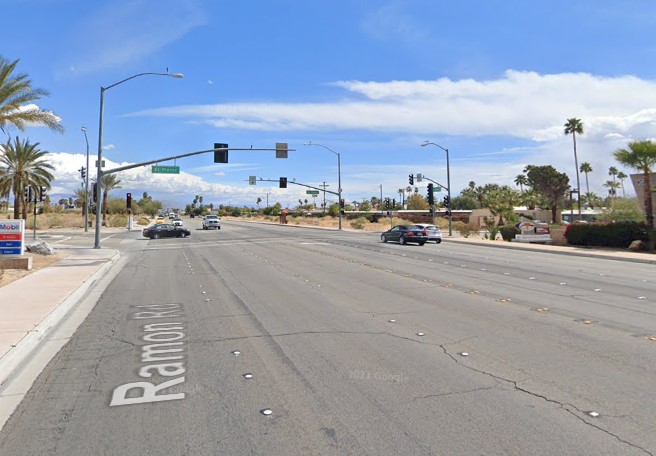 A bicyclist was hospitalized following a car crash in Palm Springs on Tuesday afternoon, December 27, 2022.
According to the Palm Springs Police Department, the crash occurred along East Ramon Road between Paseo Dorotea and South El Cielo.
The collision between a car and a bicyclist temporarily closed the route. The victim was taken to a nearby hospital after sustaining major injuries.
The car driver stayed on the scene and assisted with the police inquiry. They said they do not believe the collision was caused by drugs or alcohol.
The route was later reopened shortly before 9:00 p.m. as the PSPD Traffic team continued their investigation.

Bicycle Accident Statistics
Despite the best efforts of American legislators and law enforcement, bicyclists in the country remain at significant risk of injury or death. In the United States, almost 800 bicyclists lost their lives last year. To a large extent, California bears responsibility for these fatalities.
There were 50,000 fewer bicycle accidents in 2018 than there were in 2017. There was a 12% drop in total bicycle accidents from 2000 to 2001. However, there was an increase in fatalities.
At 4.4 per 100,000 people, California has the nation's highest rate of bike fatalities. In 2017, 145 people were killed and 11,116 were injured in California bicycle accidents, according to the National Bicycle Safety Foundation.
Any time you hop on your bike, you run the chance of getting hurt. Drivers who frequently break the law by going faster than the posted limit or who fail to give cyclists adequate space when passing put the lives of all road users in danger. The danger, and perhaps the chance of death, rises in direct proportion.
Bicycle Accident Lawyers in Palm Springs
If you are injured or lose a loved one in a bicycle accident in California, you may be eligible for financial compensation. If you or a loved one were hurt due to someone else's negligence, you might be eligible to bring a lawsuit for damages.
During your no-cost initial appointment, one of our lawyers will go through your legal options with you and warn you about anything that could reduce the amount of money you receive in a settlement.
Our trusted and award-winning bicycle accident attorneys in Palm Springs have extensive experience advocating for accident victims. Our clients have been awarded compensation totaling $400 million.
Contact (888) 488-1391 or click the "Do I Have a Case?" on our website to schedule a free consultation with one of our lawyers.