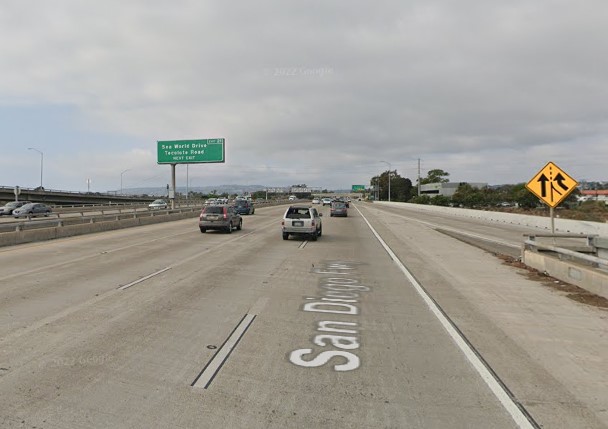 Authorities said three people were sent to hospitals following a solo car rollover crash in San Diego on Tuesday evening, December 27, 2022.
According to the California Highway Patrol, the crash occurred shortly before 11:00 p.m. on Interstate 5, south of Interstate 8, near the Midway District.
Responders from the San Diego Fire-Rescue Department arrived at the scene along I-5's northbound lanes and learned one car had veered off the road and flipped over.
Fire crews were able to extricate three individuals from the wreck. Two of them were sent to UC San Diego Medical Center in Hillcrest, while the other was taken to Mercy Hospital San Diego.
One of the victims suffered a major injury, according to CHP officials. The authorities did not release their identifications and current condition.
It remains unclear how the collision exactly happened, and the extent of the victim's injuries as the crash is still being looked into.

Car Accident Statistics
According to the National Safety Council, there was an increase in traffic fatalities in 2020 due to factors such as persons failing to wear seatbelts, exceeding posted speed limits, and operating vehicles while under the influence of drugs or alcohol. With death rates on the decline for the past three years, this 8.3% increase comes as a severe shock. In 2020, there were 42,338 fatalities as a result of car accidents, up from 39,107 the year before.
Despite this growth, automobile-related fatalities have decreased from 33 in 1913 to a projected 1.53 in 2020. About 1.3 million automobiles were in use in 1913, but they caused 4,200 deaths. In 2020, there were a staggering 276 million vehicles on the road, resulting in an estimated 42,338 deaths.
The population increased by 0.4% between 2010 and 2020, yet there were fewer people, fewer cars, and fewer kilometers driven in 2020 than there were in 2010. Therefore, the number of deaths per vehicle mile increased by 21.7%, the number of people killed increased by 7.9%, and the number of cars increased by 8.5%.
In 2020, car accidents sent more than 4.81 million individuals to the hospital with serious injuries. It was predicted that victims of car crashes would require healthcare costs of $473,2 billion. Companies have to pay for things like workers missing time at work, being absent, and requiring repairs to business vehicles when they are damaged in accidents.
Car Accident Lawyers in San Diego
You have the right to file a lawsuit against the person responsible for your injuries if the accident occurred in California and you were a passenger in the vehicle. Contact an attorney on our team as soon as possible to explore options for resolving your insurance claim.
If you or a loved one have been injured and you want to discuss your options in the event of a personal injury or wrongful death lawsuit, please don't hesitate to contact us for a free consultation with one of our specialists.
Our trusted car accident lawyers in San Diego have the recognition and vast experience advocating for accident victims. Our clients have been awarded compensation totaling $400 million.
Contact (888) 488-1391 or click the "Do I Have a Case?" on our website to schedule a free consultation with one of our lawyers.