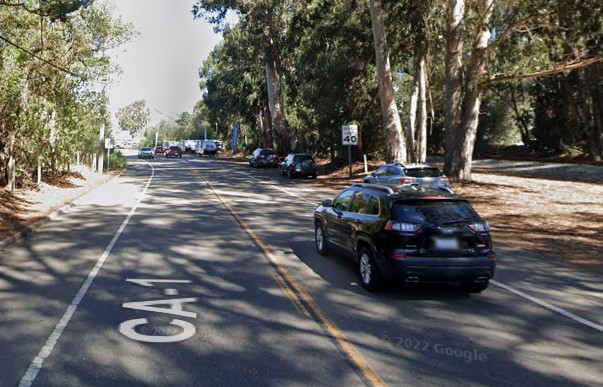 One pedestrian was struck and killed following a train crash in Grover Beach on Tuesday afternoon, December 27, 2022.
The fatal collision reportedly transpired around 2:30 p.m. on Highway 1 near Monarch Butterfly Grove.
According to authorities, the victim was walking on the track when they were struck by a northbound Amtrak train.
The identification of the deceased may be delayed due to the state of the body.
Investigations on the crash are underway.

Fatal Train Crash Statistics
Every two hours, trains hit people or vehicles, according to the National Transportation Safety Board. Every year, over a thousand people are killed in train accidents. It contributes to approximately 2,300 injuries and 600 deaths.
The National Transportation Safety Board reports that a greater number of pedestrians die in train accidents than in automobile accidents. Unsafe crossings, outdated or missing safety features, and a lack of warning systems for motorists cause 50% of all fatal train accidents.
Over 7,200 people have died in train accidents in the United States since 1997. Trains colliding with pedestrians have lately eclipsed all other causes of mortality on American railroads as the primary cause of fatalities.
The train is the most efficient mode of transportation. Many factors influence employee and passenger safety, including conductor skill and frequency of maintenance. They are dangerous because they may be negligent or take unsafe shortcuts.
Derailments, worn-out tracks, disregard for safety requirements, low security, and other forms of irresponsibility all contribute to training accidents.
Train Accident Lawyers in Grover Beach
Most people have taken public transit, such as the subway, at least once. Accidents can happen even though it is a relatively safe and effective means of transportation.
Although less severe than many other types of transportation, train accidents still represent a higher chance of injury or death. Compensation may be available to you or a loved one in the event of a railway disaster.
Our legal team will negotiate with the insurance company on your behalf to obtain a fair settlement for medical bills, lost wages, and pain and suffering.
Our train accident attorneys in Grover Beach are committed to protecting the rights of those who have been injured in train accidents. You can focus on getting better while we pursue the compensation you deserve.
Call (888) 488-1391 today or use the website's "Do I Have A Case?" form on our website.