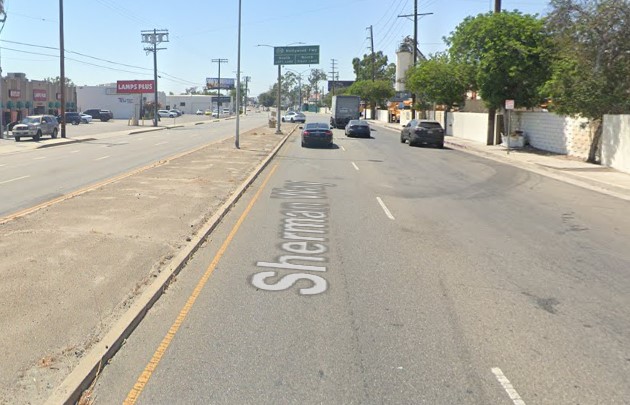 Authorities reported that a train killed a woman in Los Angeles Wednesday afternoon, December 28, 2022.
The collision reportedly occurred around 5:01 p.m. at 12201 West Sherman Way.
Paramedics responded and declared the victim dead at the scene.
Metrolink tracks in the region were shut down.
Authorities are still looking into the cause of the collision.

Fatal Train Collision Statistics
The National Transportation Safety Board estimates that trains collide with persons or cars every two hours. Each year, about a thousand people lose their lives in railway accidents. Six hundred people died, and 2,300 were injured as a result.
National Transportation Safety Board statistics show that pedestrians are more likely to die in railway collisions than in car collisions. 50% of all fatal railway accidents result from unsafe crossings, outmoded or missing safety equipment, and a lack of automobile warning systems.
Over 7,200 people have died in train accidents in the US since 1997. The primary cause of death on American railroads is train collisions with pedestrians, surpassing all other causes of death.
Train travel is the most effective mode of transportation. Various factors impact employee and passenger safety, including conductor skill and maintenance frequency. They are dangerous because they could be irresponsible or use bad shortcuts.
Derailments, worn-out tracks, disregard for safety rules, low security, and other acts of irresponsibility are all factors that contribute to training accidents.
Train Accident Lawyers in Los Angeles
Undoubtedly, most people have used a public transit system, such as the subway, at least once in their life. Even though this is a reasonably safe and effective means of transportation, accidents can still happen.
Despite the lesser danger, a train disaster still carries a higher potential for damage or death than many other modes of transportation. You or a loved one may be entitled to monetary compensation during a train accident, including payment for medical costs, lost wages, and mental suffering.
We will communicate with the insurance company to ensure that your accident-related medical costs, missed earnings, and pain and suffering are fairly reimbursed.
Our Los Angeles train accident lawyers are committed to defending the rights of people who have suffered injuries in train accidents. While we pursue the compensation you are due, you should be able to concentrate on getting better.
Contact us to arrange a free legal consultation with one of our attorneys by calling (888) 488-1391 or completing the "Do I Have A Case?" form on our website.