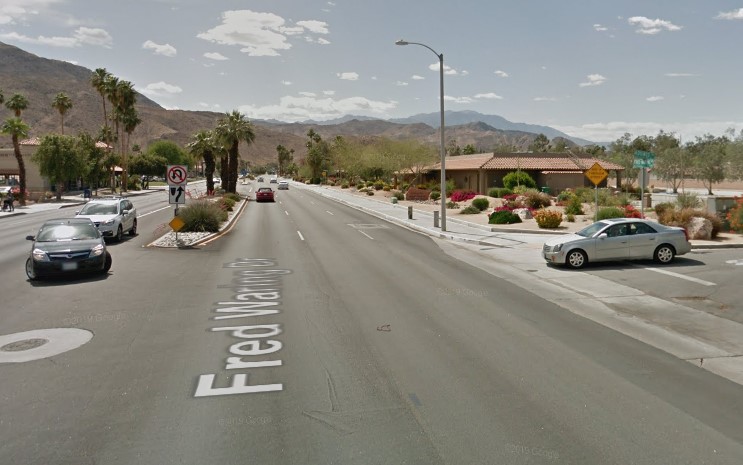 Three people were killed and another injured following a two-vehicle collision in Palm Desert on Wednesday night, December 28, 2022.
Authorities confirmed that the deadly crash transpired around 7:15 p.m. on Fred Waring Drive, close to Adonis Drive, just west of Monterey Avenue.
According to reports, a Nissan Sentra attempting to make a left turn collided with a Honda Accord, driven by 24-year-old Ricardo M., at a high rate of speed.
Due to the impact, three people were killed: 84-year-old Elena M. of Los Angeles; Abel A., 69; and 65-year-old Yolanda A. Both were residents of Anza.
The three victims were locked inside the Sentra and died at the scene.
Meanwhile, the 24-year-old Honda driver was taken to a hospital for treatment of non-life-threatening injuries.
Fred Waring Drive was closed for several hours between Town Center Way and Monterey Avenue.

Fatal Two-Vehicle Collision Statistics
The NHTSA Fatality and Injury Reporting System Tool indicate that 38,824 people nationwide died in traffic accidents. Since 2007, there have been more fatalities than ever before.
The US has seen a sharp rise in road fatalities in recent years. An estimated one million individuals per year pass away in auto accidents. These collisions claim the lives of 3,287 people every single day.
Between 20 and 50 million non-fatal injuries are caused by automobile accidents, and many victims suffer long-term disability. It has been responsible for 8% of the fatal accidents in the state over the last ten years.
Traffic accidents result in substantial financial damages for individuals, their families, and governments. These expenses lead to missed time at work or school, a decline in productivity, and increased medical bills.
Maintain a reasonable space between the automobiles in front of and behind you, pay attention to potential hazards, and obey traffic laws to keep yourself safe on the road. Traffic accidents still cause a significant number of fatalities despite these safety measures.
Reliable Car Accident Lawyers in Palm Desert
Life-threatening injuries from car accidents improve the probability that the victim may incur medical debt and suffer prolonged unemployment. The victims may also endure physical pain, psychological suffering, and emotional distress.
It requires time and dedication to submit a claim and claim compensation. Legal representation is the best way to preserve your rights while facing pressure from an insurance company. By using recorded testimony, you risk having your claim rejected or the negligent party being held less accountable.
Our auto accident lawyers in Palm Desert will look into the situation immediately. To ensure that damages are fairly assessed throughout the settlement, we bargain with insurance providers utilizing tried-and-true legal techniques.
Over the last few years, we have recovered $400 million in claims for our clients. We can help you with your legal issues as a seasoned law firm with more than ten years of expertise.
To schedule a free consultation, call (888) 488-1391 or complete our online "Do I Have A Case?" form.