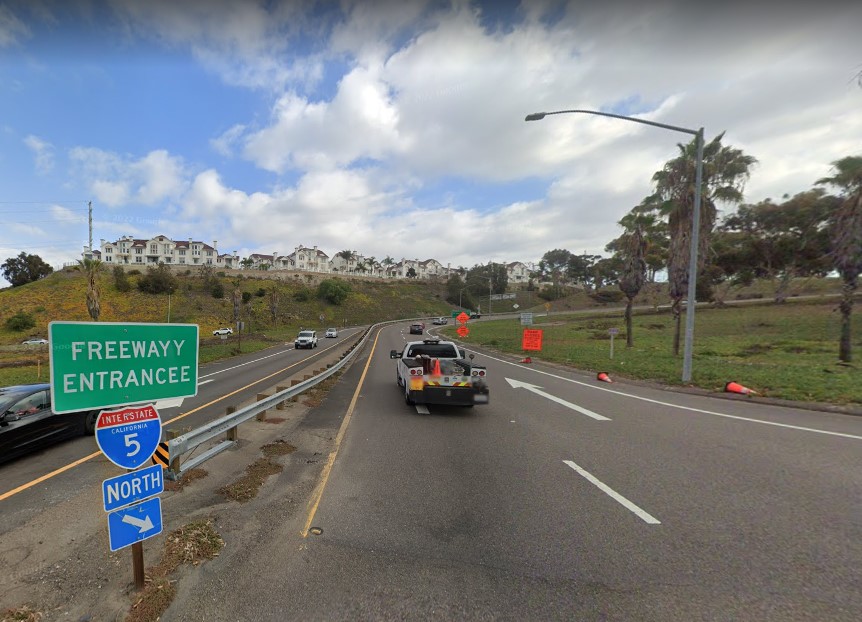 A woman was injured after a hit-and-run driver struck her in Oceanside on Wednesday morning, December 28, 2022.
According to reports, the crash transpired around 11:24 a.m. at the Mission Road off-ramp from I-5 northbound.
Authorities state that the victim was walking on a crosswalk when she was hit by an older model (80s to early 2000) red Ford F-150 extended cab, which subsequently fled.
First responders transported the victim to a nearby hospital, where she was treated for severe injuries.
The Ford pickup truck driver is described as a white or Hispanic man between 30 and 50.
Interstate 5 eastbound to northbound Mission Road was closed for roughly an hour following the collision.
Investigations into the crash's cause are underway.
Those with information on the collision are requested to call the CHP at 760-643-3400.

Hit-And-Run Crash Statistics
Six hundred eighty thousand people are injured or killed in hit-and-run accidents annually across the United States, according to the AAA Foundation for Traffic Safety.
Recent studies have indicated an increase in fatalities resulting from hit-and-runs. These accidents caused 24% of all pedestrian fatalities in 2020.
According to studies, when compared to other states, California ranks highest in pedestrian fatalities and injuries. In California, 893 pedestrians died, and more than 14,000 were injured in 2012.
A hit-and-run occurs when a vehicle collides with another without pausing to offer aid. Because hit-and-run accident victims usually go unnoticed or receive poor medical care, the outcomes and the suffering may worsen.
To reduce their chance of getting hurt in crashes, pedestrians should use sidewalks whenever possible, refrain from alcohol and drugs when walking, and use caution when crossing parking lots and driveways.
Hit-And-Run Accident Lawyers in Oceanside
The recovery process for accident victims may take a long time and effort. They might have to spend a lot of money on medical treatment and even become unable to work.
You should contact a lawyer immediately if you have been wounded in a hit-and-run collision. The drivers may still be held liable even if they are never found.
We are dedicated to treating every case with attention and diligence. At all costs, we want to hold careless drivers accountable.
Our hit-and-run accident lawyers in Oceanside have a proven track record of providing excellent legal representation to victims of hit-and-run accidents. Our firm is committed to defending your right to compensation on a contingency fee basis.
Contact us at (888) 488-1391 or use the website's "Do I Have A Case?" link to arrange a no-cost consultation.