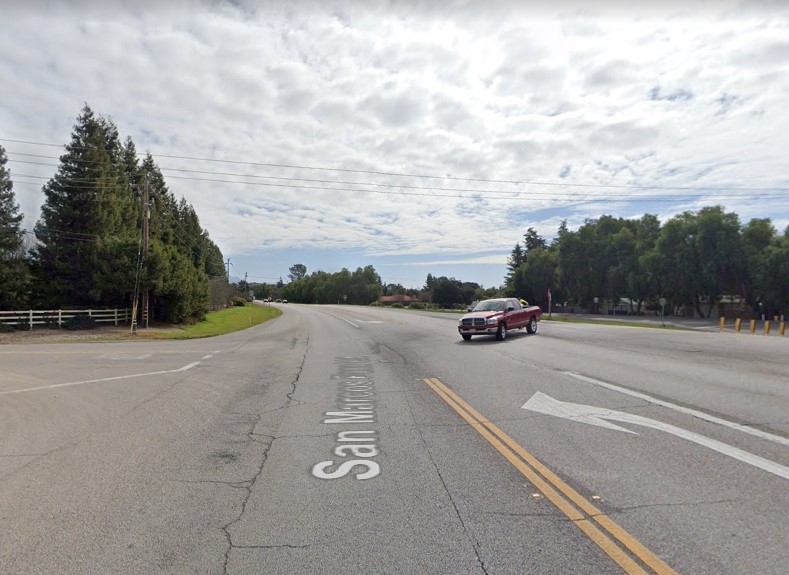 Authorities reported that a two-vehicle crash led to road closures in Santa Barbara County Wednesday afternoon, December 28, 2022.
Reports state that the crash occurred around 1:10 p.m. on Highway 154 close to Foxen Canyon Road.
According to officials, the head-on collision forced traffic to be restricted to one direction,
Numerous Buellton and Los Olivos towing companies responded to the crash to make room for the traffic.
The precise circumstances, including the origin, severity, and number of parties involved, were still unknown.
Investigations into what caused the collision are underway.

Two-Vehicle Crash Statistics
The NHTSA Fatality and Injury Reporting System Tool indicate that 38,824 traffic fatalities occurred nationwide. The death toll has increased since 2007.
The US has experienced a sharp increase in road fatalities recently. Approximately one million people die in auto accidents each year. These collisions kill 3,287 people every single day.
The number of non-fatal injuries caused by automobile accidents ranges from 20 to 50 million, and many victims suffer long-term disabilities. The state has recorded 8% of fatal accidents over the last years due to this cause.
Traffic accidents incur substantial financial costs for individuals, their families, and governments. In addition to missing work or school, these expenses cause a decline in productivity and higher medical costs.
To stay safe on the road, keep a reasonable distance between you and the cars in front and behind you, pay attention to potential hazards, and obey traffic laws. Despite these safety measures, traffic accidents continue to cause high fatalities.
Car Accident Lawyers in Santa Barbara County
Life-threatening injuries from car accidents increase the probability that the victim may accrue medical debt and suffer prolonged unemployment. The injured may also experience physical pain, psychological suffering, and emotional sorrow.
It takes a lot of work and time to file a claim and obtain compensation. Legal representation is the most significant way to defend your rights from insurance companies. Recorded testimony can lead to your claim being rejected or less responsibility being placed on the negligent party.
Our Santa Barbara County car accident attorneys will look into the circumstances immediately. We employ tried-and-true legal strategies throughout the settlement process to guarantee that damages are reasonably assessed.
Over the last few years, our firm has recovered $400 million for clients. As an experienced law firm with over ten years of experience, we can assist you with your legal concerns.
To obtain a free consultation, contact us at (888) 488-1391 or use our website's "Do I Have A Case?" form.