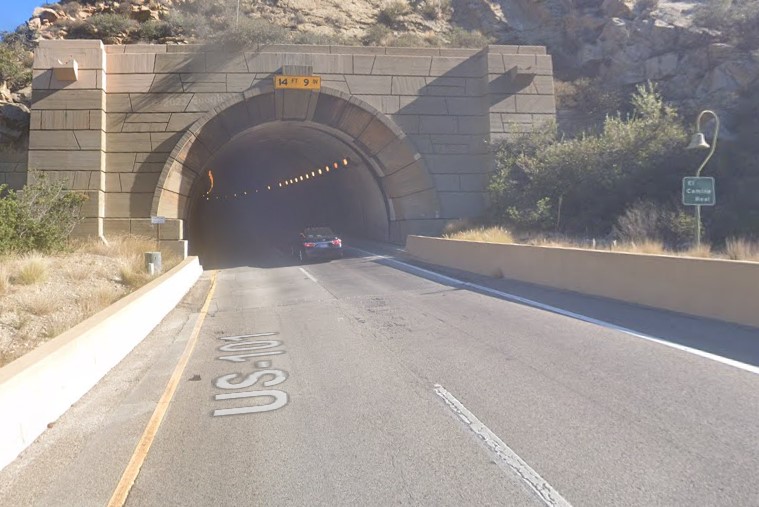 A single-vehicle rollover collision injured two people in Santa Barbara County early Wednesday morning, December 28, 2022.
According to reports, the crash transpired around 1:45 a.m. on the northbound lanes of Highway 101 near the Gaviota tunnel.
Authorities arrived at the scene and discovered that a Ford Ranger had crashed into the side of the highway.
The vehicle was occupied by two individuals, one male, and one female. Both were taken to a hospital by ground with minor injuries.
Firefighters had to utilize rope systems to rescue them, and they worked with chainsaws all morning to clear a route for the tow truck and vehicle removal.
Investigations on the collision are underway.

Single-Vehicle Collision Statistics
Data collected by the Centers for Disease Control and Prevention shows that 1.35 million people die on America's roads yearly. Cyclists, motorcyclists, and pedestrians are commonly fatalities in these accidents.
Vehicle accidents are the eighth-highest causes of mortality and the world's leading cause of fatality among young children and teenagers.
As of 2020, there were 1.37 fatalities for every 100 kilometers driven in the United States. There were 18.4% more traffic fatalities in the first half of 2021 than in the previous year.
Many circumstances contribute to a single-vehicle collision. After speeding or making rapid maneuvers on a wet, slick road, a driver loses control of their vehicle, resulting in a run-off-the-road disaster. Debris-like branches or things falling from trucks may be scattered over the road.
You can reduce the likelihood of these occurrences occurring by wearing a seatbelt, being vigilant, and avoiding distractions while driving. Despite measures, individuals are at risk of being involved in these sad vehicle incidents.
Car Accident Lawyers in Santa Barbara County
Automobile accidents can lead to traumatic physical and emotional consequences. They result in expensive hospital costs, medical care, and a lengthy legal process where you must file a claim against the liable party. These kinds of scenarios are frequently disastrous for you.
Car accident victims who are critically injured should immediately consult a lawyer. Speaking with one as soon as possible after a severe event is critical. Making a claim as quickly as possible following an automobile accident will protect your legal rights.
With the help of our Santa Barbara County car accident attorneys, you can obtain the just compensation you deserve. Our firm has handled similar matters for decades and successfully recovered over $400 million in damage claims.
Our legal team will ensure that you receive compensation for your losses without spending anything out of pocket since we work on a contingency fee basis.
You can reach us at any time of the day or night. To schedule a free initial consultation, call (888) 488-1391 or use the website's "Do I Have A Case?" form.