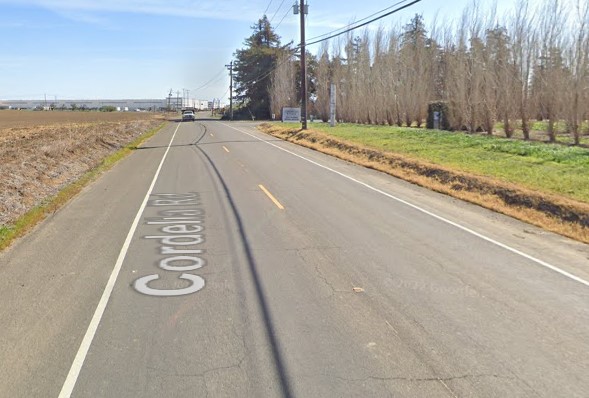 A bicyclist was killed following a car crash caused by a DUI driver in Fairfield early Wednesday evening, December 28, 2022.
According to the Fairfield Police Department, the fatal crash by drunk driving occurred shortly before 5:22 p.m. on Cordelia Road.
Fairfield police responded to an initial hit-and-run crash involving a cyclist, whose identity was not released, struck and killed by a 2022 Silver Chevrolet Silverado.
The 46-year-old male driver from Fairfield was later arrested, along with a 22-year-old passenger, after his vehicle collided with another in Suisun City.
The authorities believed the driver was driving under the influence and learned about his history of DUI convictions.
According to authorities, the suspect was also accused of second-degree murder and hit-and-run with serious bodily harm or death.

Fatal Drunk Driving Accident Statistics
According to the National Highway Traffic Safety Administration, drunk driving claims the lives of over 10,000 people every year. Substance abuse is a factor in around 20% of all fatal car crashes.
Each year, some 2,000 people in California lose their lives in automobile accidents, and another 30,000 are injured. Driving under the influence of alcohol is a major contributing factor. The monetary repercussions of a driving while intoxicated conviction can be severe.
Drunk drivers are a threat to other motorists because they have impaired judgment, slower reaction times, and poorer control of their vehicles. There is a responsibility on the part of every individual to not knowingly place themselves in harm's way.
Injuries suffered by victims of drunk driving accidents should not carry the stigma that is often associated with them. Before making any final decisions or giving any interviews, you should talk to an attorney. Get yourself or a loved one to a lawyer who specializes in drunk driving accidents as soon as possible if you were hurt in an accident.
Drunk Driving Accident Lawyers for Victims in Fairfield
Victims of accidents caused by drunk drivers in California have the same legal protections as victims of other types of accidents, including the ability to sue for damages in the event of harm or death.
Get in touch with us to set up a consultation with one of our seasoned lawyers to review your case and learn tactics for settling with the insurance provider fairly.
Our trusted drunk driving accident victim lawyers in Fairfield have extensive experience and accolades advocating for accident victims. Our clients have been awarded compensation totaling $400 million.
Call (888) 488-1391 now or click the "Do I Have a Case?" on our website to set up a free consultation with one of our attorneys.