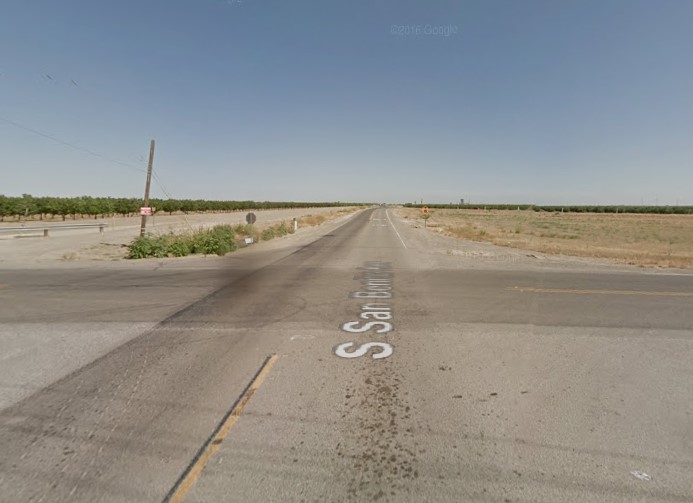 A 22-year-old woman was killed and several others were injured following a solo car rollover crash in Fresno County on Thursday afternoon, December 29, 2022.
According to the California Highway Patrol, the deadly crash occurred around 3:30 p.m. on San Benito Avenue, just west of Panoche Road, near Mendota.
Initial investigation revealed that a 20-year-old male resident of Davis was traveling south on San Benito in his Mercedes GCL 300. He lost control of the car due to speed and wet roads and rolled over into a dirt field after veering to the right.
One of his passengers, the young woman, was declared dead on the spot by officials after being ejected from the vehicle. Four other occupants between the ages of 20 and 25 reportedly sustained moderate to serious injuries.
CHP officials claim alcohol or drugs did not play a role in the collision. As their investigation continues, they speculate the woman was not wearing a seatbelt.

Fatal Car Accident Statistics
An increase in fatalities on the roads was reported in 2020 due to causes such as drivers and passengers not using safety equipment like seatbelts, violating speed limits, and getting behind the wheel while under the influence of drugs or alcohol, as reported by the National Safety Council. This 8.3% spike is particularly shocking given the three-year downward trend in death rates. The number of people killed in automobile accidents increased to 42,338 in 2020 from 39,107 the year before.
The number of people killed in car accidents has dropped from 33 in 1913 to 1.53 in 2020. In 1913, there were about 1.3 million cars on the road, but they were responsible for 4,200 deaths. There were 42,338 fatalities in 2020 when there were 276 million automobiles on the road.
Despite a 0.4% rise in population, there were fewer persons, automobiles, and kilometers driven in 2020 than in 2010. As a result, there was a 21.7% rise in the rate of fatalities per 100,000,000 vehicle miles driven, a 7.9% rise in the number of fatalities overall, and an 8.5% rise in the number of vehicles.
More than 4.81 million people in 2020 were taken to the hospital after suffering serious injuries in car accidents. It was estimated that healthcare costs related to people injured in car accidents would total $473,2 billion. Companies incur costs when employees are absent or sick, when company vehicles are destroyed, or when employees use their own vehicles for company activity.
Car Accident Lawyers in Fresno County
If you were injured as a passenger in a car accident in California, you could sue the driver or other party accountable for your injuries. Get in touch with a member of our legal team as soon as possible to discuss potential strategies for handling your insurance claim.
Please don't hesitate to call us for a free consultation with one of our specialists if you or a loved one have been hurt and you'd want to talk about your legal options in the event of a personal injury or wrongful death litigation.
Our trusted car accident lawyers in Fresno County have the recognition and vast experience advocating for accident victims. Our clients have been awarded compensation totaling $400 million.
Contact (888) 488-1391 or click the "Do I Have a Case?" on our website to schedule a free consultation with one of our lawyers.