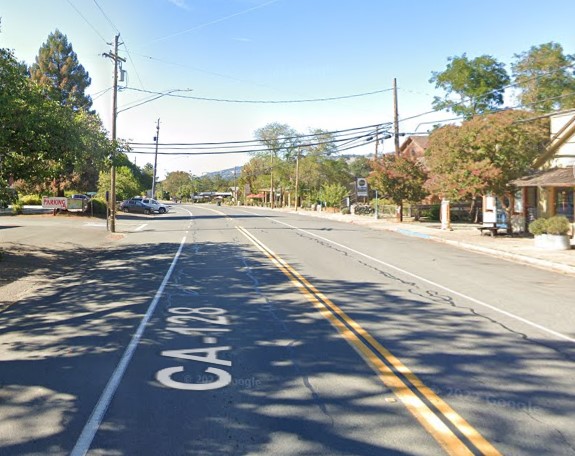 Two people were injured after a single-vehicle collision in Mendocino County on Thursday afternoon, December 29, 2022.
According to reports, the crash occurred around 2:36 p.m. on State Route 128 near Boonville.
Authorities stated that the vehicle descended an embankment and incurred severe rollover damage.
At least one of the two passengers was unconscious when first responders arrived, and both needed to be extricated and given medical attention.
When someone on the scene flagged down the emergency responders, they eventually located the crash site after initially having difficulty pinpointing its location.
Investigations into the collision are ongoing.

Single-Vehicle Collision Statistics
Single-vehicle crashes account for more than 60% of all fatalities in auto accidents, an increase of 9.4% from 2019 to 2020. A total of 43 percent of those affected were injured. These accidents typically involve occupant protection, drunk driving, and speeding.
An accident occurs when two or more vehicles collide, or a driver hits someone or something. Whatever the circumstance, a car collision can result in life-threatening injuries or even death.
Due to the country's unmatched level of mobility, utilizing a vehicle to get around is vital. Traffic crashes are responsible for five reported injuries per minute and one fatality every 15 minutes.
You can lessen the likelihood of these accidents by fastening your seatbelt, remaining vigilant, and steering clear of distractions while driving. Regardless of the safety measures adopted, everyone has the danger of being involved in a tragic auto accident.
Mendocino County Car Accident Lawyers
Accidents involving vehicles frequently inflict severe physical and mental suffering. They result in costly hospital, and medical care expenditures and a lengthy legal process since you must file a claim against the negligent party. These circumstances can frequently go wrong for you.
It is highly suggested that you consult a lawyer if you have been hurt in a car accident. Following a significant occurrence, you must speak with one immediately. Submitting a claim as soon as possible following an automobile accident will preserve your legal rights.
Our car accident attorneys in Mendocino County can advocate for the rightful compensation you deserve. Throughout the past decade, our firm has successfully recovered over $400 million in damage claims for clients throughout the state.
Using a contingency fee arrangement, our legal team will ensure you receive a settlement without paying any money out of pocket.
To arrange a free consultation, call us at (888) 488-1391 or click on the website's "Do I Have a Case?" form.