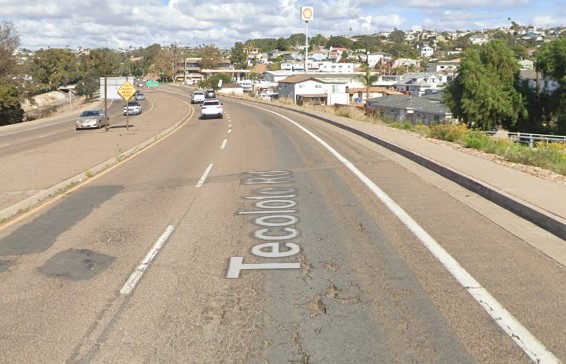 Authorities are searching for the hit-and-run driver who killed a 61-year-old man in San Diego on Friday night, December 30, 2022.
According to reports, the fatal collision occurred around 6:05 p.m. in the 1200 block of Tecolote Road, Moreno neighborhood.
The 61-year-old victim allegedly crossed the street when a northbound vehicle struck him and fled the scene.
Responders were called to the scene and transferred the man to a local hospital, but he died a few days later from his critical injuries.
Investigators state that the suspect's vehicle will have possible damage to the front end and the windshield, and they are asking auto repair companies to keep an eye out for this vehicle.
Crime Stoppers is offering a $1,000 prize in exchange for information leading to an arrest.
Those with information should contact the San Diego Police Department's Traffic Division at (858) 495-7861.

Fatal Hit-And-Run Collision Statistics
According to a recent survey, there has been an increase in hit-and-run accidents. As of 2020, 24% of pedestrian fatalities accounted for hit-and-run crashes.
Researchers have found that California has the highest rate of pedestrian fatalities when compared to other states. The amount of pedestrian fatalities and injuries in California exceeded 14,000 in 2012.
When two cars crash and one of the cars flee without stopping to assist the injured party, the collision is known as a hit-and-run. As a result of auto accidents, victims may suffer pain and suffering as well as severe consequences if they fail to seek immediate medical attention.
Severe and fatal pedestrian injuries are primarily caused by motorists who fail to yield to pedestrians or abruptly brake.
To reduce the risk of pedestrian injury, pedestrians should use sidewalks whenever possible and abstain from using drugs and alcohol. Driving or crossing parking lots should also be conducted with caution.
Trusted Hit-And-Run Accident Lawyers in San Diego
Medical debt and several years of unemployment are expected outcomes of hit-and-run accidents resulting in life-threatening injuries. In addition to physical pain, victims may also experience emotional distress.
Obtaining compensation and filing a claim can be complicated and time-consuming. It is best to have legal representation when an insurance company presses your rights. Depending upon the information recorded, your claim may be rejected or reduce the negligent driver's degree of responsibility.
Count on our reputable hit-and-run accident lawyers in San Diego to investigate the case immediately. Utilizing tried-and-true legal tactics, we engage with insurance companies to calculate damages accurately throughout the settlement process.
Over $400 million claims have been recovered for our clients throughout California. With over a decade of experience, we can address your concerns and provide legal advice.
To speak with one of our attorneys, call (888) 488-1391 or through our website's "Do I Have A Case?" form.