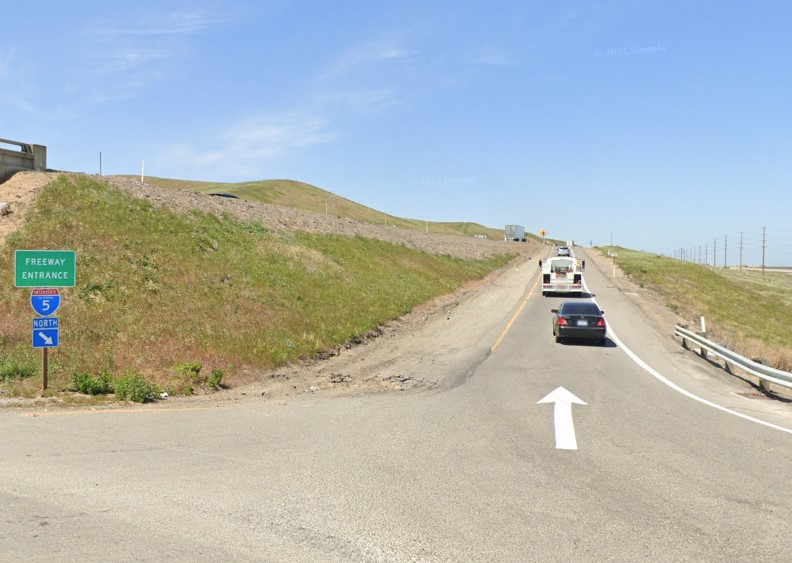 At least one person was injured following a collision involving two big rigs in Stanislaus County on Friday morning, December 30, 2022.
According to the California Highway Patrol, the crash occurred shortly after midnight along northbound Interstate 5 north of Sperry Avenue.
One of the trucks was in the fast lane, trying to pass another truck in the slow lane. The first truck's right rear struck the left front of the second big rig. CHP officials stated which big rig driver veered into the other's lane is still being investigated.
The crash forced the big rig in the slow lane to veer northeast, where its trailer went onto a guardrail on the road's east side. It finally came to rest on a bridge over a dirt road roughly 75 feet away.
The second truck driver sustained minor wounds, while the other driver was reportedly unharmed.
The traffic on I-5 through Patterson was impacted all day as the California Department of Transportation worked to replace the damaged railing.

Big Rig Accident Statistics
Truck drivers have a lower risk of injury in accidents than motorists of other vehicles or pedestrians due to the greater protection afforded by the truck's greater size and construction. This is the most significant cause of death for both drivers and pedestrians, according to the National Safety Council.
It is estimated that 4,000 lives are lost annually in the United States due to truck-related accidents. Only 2% of accidents involve large vehicles, while 11% of fatalities are caused by these cars.
Both state and federal legislation in California establish speed limits for heavy commercial trucks at 55 miles per hour. The frequency of incidents involving semi-trucks could be reduced by lowering the maximum speed restriction for these vehicles.
The California Office of Traffic Safety reports that over 28,000 incidents involving trucks occur annually in the Golden State. Over the course of 2017, 359 lives were lost, while another 9,000 were injured.
Big Rig Accident Lawyers in Stanislaus County
To recover damages for their injuries, Californians who were hurt in truck accidents have the same legal options available to them as those hurt in other types of traffic accidents. If you require legal counsel in this field, our prestigious law office is here to assist you.
Our reputable lawyers will meet with you to discuss your case with the aim of maximizing the amount of money you receive from the insurance company.
Our trusted big rig accident lawyers in Stanislaus County have extensive experience and accolades advocating for accident victims. Our clients have been awarded compensation totaling $400 million.
Call (888) 488-1391 now or click the "Do I Have a Case?" on our website to set up a free consultation with one of our attorneys.