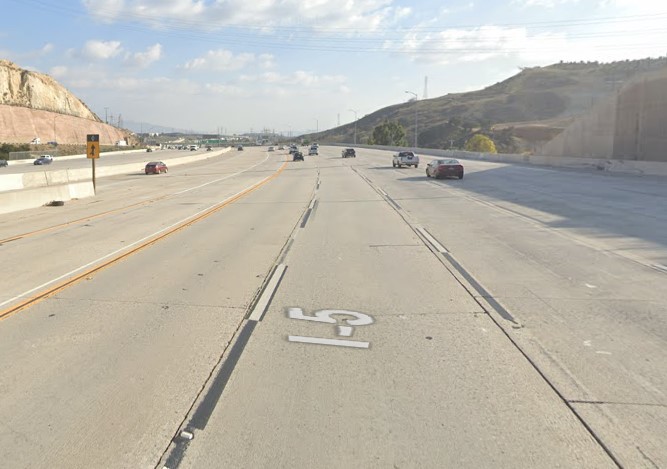 A driver and a woman were injured after a two-vehicle collision in Los Angeles on Saturday morning, December 31, 2022.
According to reports, the crash transpired around 9:49 a.m. on the Golden State (5) Freeway in Granada Hills.
Firefighters and paramedics responded and found one of the cars had flipped over and a driver needed extrication.
He was critically injured when paramedics took him to the hospital.
Meanwhile, a woman from another vehicle had sustained a non-life-threatening injury but refused to be sent to the hospital.
Further details on the collision are ongoing.

Two-Vehicle Collision Statistics
According to the Fatality Analysis Reporting System, 38,824 fatal car accidents in the United States in 2020 resulted in 35,766 fatalities. For every 100 million miles driven, there were 1.34 or 11.7 fatalities for every 100,000 people.
In California, unintentional traffic events result in approximately 10,000 fatal car accidents yearly. This figure illustrates the seriousness of the issue.
There have been 23.5 percent more fatal car crashes in California since 2013. Three thousand eight hundred ninety-eight died in 3,850,866 car accidents in 2017, while 276,823 people were injured.
You must observe traffic laws, keep a safe following and leading distance, and exercise caution when driving to protect your safety and those around you. Even with these precautions, fatal car accidents nevertheless happen often.
Trusted Car Accident Lawyers in Los Angeles
Catastrophic accident victims may need more time and effort to recover completely. They might struggle to find employment and spend some time in medical debt.
Making an insurance claim can be challenging. Your lawsuit will be successfully settled if you work with our firm.
You can lessen your financial burden by requesting reimbursement from the at-fault party or their insurance company. The best course of action is to hire a knowledgeable attorney who can guide you through the complex legal process and aid you in winning your case.
Our car accident lawyers in Los Angeles strive to meet the needs of our clients at all times. You may rely on us to expedite the process so you can resume your regular activities as soon as possible.
Contact us at (888) 488-1391 or fill out our online "Do I Have A Case?" form to learn more about your legal options.